The Winery
The Caves at Soda Canyon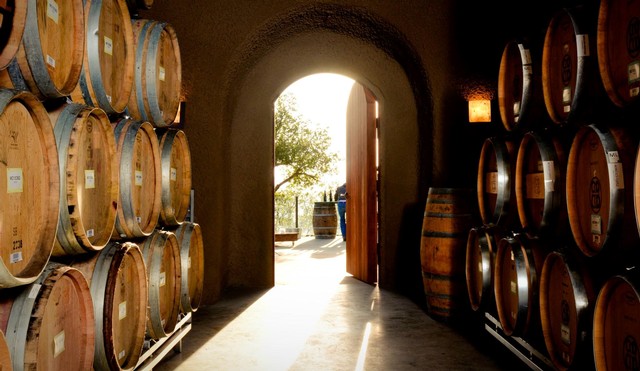 After moving around several custom crush facilities since 2007, Patland Estate Vineyards has finally found a permanent home at The Caves at Soda Canyon. In January 2013 Patland family decided to become a partner in "The Caves at Soda Canyon", Crystals and Ryan Waughs dream of a cooperative Cave Winery to produce the top quality wines in Napa Valley and represent each family uniqueness.
The Caves at Soda Canyon were founded by the owners of our winery partners, Ryan and Crystal Waugh of Waugh Cellars out of pure passion and love for wine. The Caves are quickly becoming the most popular destination in Napa Valley for wine lovers who are looking for quality wine, quality people and quality experiences.
The side is incredibly unique as it is one of very few fully underground wineries within Napa Valley and California. The Cave constructions is stunning and astonishing surprises are to be found around every corner and the philosophy of the wineries at The Caves at Soda Canyon sets The Caves apart from all other winereies in Napa Valley.
All four families who call The Caves at Soda Canyon home are first generation winemakers and their stories will inspire all who visit. A commitment to family first will be noticed almost immediately, with this philosophy being followed by multiple winemakers with an unwavering commitment to quality winemaking rarely seen under the same roof (or cave in this instance).
The quality of wine, food, music and hospitality is unmatched and will leave you in awe as you learn more and more about The Caves at Soda Canyon