2015 Zinfandel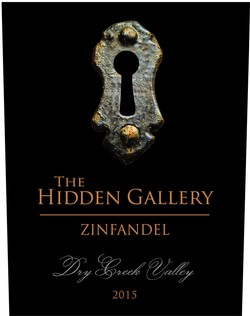 The Napa Valley has long been inundated with varieties such as Cabernet Sauvignon and Merlot. Take a short drive North though, and an entirely new array of wines presents itself. For that reason, we strayed from our backyard and found a small block of Zinfandel grown in the Dry Creek Valley.
The climate in Dry Creek Valley has always been widely regarded as being most conducive to growing Mediterranean grape varieties. These wines are known for exhibiting ripe fruit flavors, integrated tannins, and well-balanced acidity. With that in mind, it seemed this would be an obvious place to find fruit for The Hidden Gallery.
The Zinfandel we are producing is in no way common. Rather than having the simple, raspberry-seed jam flavors that are so predominant in this variety, ours will be as layered and complex as a Napa Valley Cabernet—full of bright blue fruit, delicious maple tones and a creamy milk chocolate-caramel finish.
To purchase, please sign up for The Artist's Circle
Wine Specs
Vineyard Designation
Unti Vineyard
Aging
15 Months in 30% New French Oak
Wine Profile
Production Notes
100% Primitivo Clone of Zinfandel
Winemaker Notes
This wine maintains many of the hallmark characteristics of a Zinfandel, but elevates them. On the nose you'll immediately find ripe and rich boysenberry, gooseberries and strawberry jam. You'll also experience fresh violets and a hint of straw. Then afterward breath in a bouquet of cedar wood and vanilla. All of these flavors and more come through on the palate as you continue to discover black plum, black cherry and creme brûlée notes from the oak barrels. Finally, a finish of subtle anise and cocoa powder. This Zinfandel would benefit from some age, but if you must drink it now, do yourself a favor and decant it several hours ahead of enjoying it. It will open up beautifully!
Production
65 Cases Handcrafted
Other Notes
CGCW - 91 Points Patland's prowess with Napa Valley Cabernet is well known, and the winery has added an articulate, very solid, well-structured, Dry Creek Zin to its portfolio. The wine is keyed on varietally specific blackberry fruit with accents of dark soils and briary spice in play from front to back, and its temperate trim of sweet oak provides a slight boost in richness without getting in the way of its fruit. It is not rough or ragged but is built along comparatively sturdy lines, and, if easy enough to appreciate in the near term, it will pay significant dividends if it is permitted to age for a few years.
Product Reviews