Perpetuum Allocation: 1st Release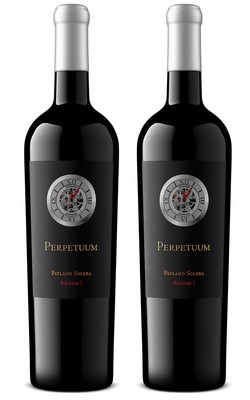 *Only sold as a 2-Bottle allocation.
Inspiration:
Our inspiration behind crafting this wine lies in the belief that memories endure beyond life's passing. We aspired to create a wine that embodies this very notion—a wine that transcends mortality and remains preserved, much like cherished memories in our hearts.
Winemaking:
This led us to explore a complex and intricate style of winemaking, where we master the art of blending various vintages to craft a singular wine. This unique approach forms the foundation of our creation.
Perpetuum is comprised of three unique components: the perpetual blend, the high aging potential holdbacks, and the current vintage wine.
The perpetual blend serves as the core element, meticulously adjusted to give birth to our latest releases. By skillfully integrating the ideal measure of hold-back wine and current vintage wine, we breathe life into each new edition of Perpetuum.
Every year, we carefully handpick two barrels with the greatest aging potential and allow these wines to mature in oak for an additional 12 months. These selected components contribute to the wine's distinguished aged profile and provide the softest and most refined tannin structure.
To replenish the wine's vibrant fruit aromas and flavors, we blend in a small portion of the current vintage. This delicate process results in a dynamic fusion, boasting the structural elegance and tannic sophistication of an aged wine, yet exuding the potency and liveliness of a younger wine. Due to the distinctive process involved in producing this style of wine, our annual production is limited to 636 bottles, with only 500 available to purchase each year.
Allocation List:
This wine is available to allocation members only. To enter the allocation list you must purchase your first allocation of Release 1. The allocation features two bottles of our current release. This allocation is offered on a first come first serve basis. Once our first allocation is sold out the only way to join the allocation list will be to enter a waitlist.
*Please note that membership discounts will not apply to this wine.
Product Reviews