2013 "Select Barrel Reserve" Cabernet Sauvignon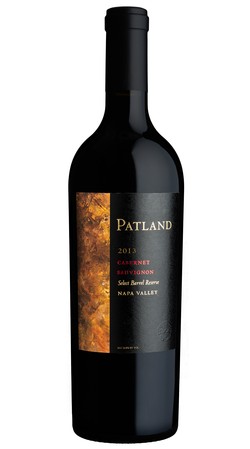 100% Cabernet Sauvignon
CGCW Review: Cabernets sourced from the Stagecoach Vineyard are rarely prim and proper, but, at their best, as this expressive, fully packed effort attests, they are wines of great presence and fruity weight. From its deep and extracted aromas of currants, dark chocolate and toasted brioche to its equally imposing, enormously rich, tannin-laced flavors, the wine is kept on course by very keen fruit. Its entirely forgivable sins of youthful toughness will be made irrelevant with age, and those who would pour it before it has reached its tenth birthday will be missing out on a very good thing.
Wine Specs
Varietal
Cabernet Sauvignon
Appellation
Stagecoach Vineyards
Harvest Date
Oct. 7th, 2013
Aging
20 months in 100% New French Oak Barrels
Wine Profile
Winemaker Notes
"Inky garnet hue; Cassis, dried cherry, dark chocolate, leather, anise, white pepper, caramelized new French oak, sage, vanilla and clove. Expect a full and plush mid palate density with layered flavors of mixed berry, wild sage, toffee, integrated toasty oak, plum and baker's chocolate. The lengthy yet balanced finish exhibits excellent depth, purity, and elegance. This fourth release of Patland Reserve Cabernet will continue to age well in the cellar, drink now through 2035. " - Winemaker, Jay Buoncristiani
Production
155 Cases Handcrafted
Product Reviews
Sandro Ruta
(Apr 25, 2016 at 5:49 PM)
This wine is in a special class. We explore a lot of wines, but very few have given us the same excitement and satisfaction. Starting with the initial fragrance... spectacular and will put a smile on your face. This wine enters the mouth with a beautiful well balanced fruitiness, the right tannins, and full body. It is velvety and supple passing over the tongue. A beautiful firm structure. And a perfect finish, not too long and not too short; consistent with the wonderful character of the wine. **We are putting some bottles to sleep for some years and expect even another level of excellence after maturity -- although we are tempted to drink them all now. :)
Gene Shvetz
(Apr 28, 2016 at 4:22 PM)
Outstanding Cabernet! Me and my wife really likes fullness, well balanced, fruitful, and tasteful of this 2013 Cabernet! Most definitely 5*! Great work Patland :)
Suzanne
(Nov 9, 2016 at 1:55 PM)
Certainly one of my favorites! This wine is excellent.