2014 Estate Malbec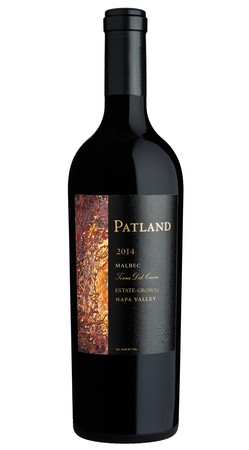 Connoisseur's Guide to California Wine: Here is a Malbec that aims high and succeeds. Its deep and layered aromas of dark berries, plums, sweet oak and dried herbs are echoed in kind by its wide-ranging flavors, and it exhibits a sense of potency and winemaking polish that local renditions rarely if ever reveal. It is big and balanced on the palate with gleanings of real suppleness to come, and its integral, neatly fit, structural tannins guarantee very good things down the line. It is a classy and very complete take on the grape, and it deserves to be set aside for another five years at the least.
Wine Specs
Aging
75% New French Oak for 20 Months
Wine Profile
Production Notes
100% Malbec
Winemaker Notes
This Malbec is the perfect medium between a wine of finesse, and one of brazen intensity. The ruby red color invites you in. On the nose you are greeted by cracked black peppercorn and dry leather. Take a step forward, and your palate is gently guided in by fine tannins and the flavor of cherry liqueur. This wine is absolutely inspired by spice and red fruit, but it also harkens to the earthy notes of tobacco, mushrooms and truffles. As complex as the best of Napa Valley's Cabernets, it will be a pleasure to see how this wine develops for many years to come.
Production
122 Cases Handcrafted
Product Reviews
Oleg
(Jan 10, 2017 at 5:39 PM)
Having travelled the World, I was able tried Malbec wines from numerous wineries, but having tried Patland Malbec, I should either stop travelling, or stop trying other Malbec wines. Let's say that I am not going to stop travelling :). From the moment a have poured the glass, and have observed the depth of color and fullness of body, until the moment when scent has reached out, and the next moment when silky smooth taste and texture has reached my palate leaving an amazing trace, which can only be found in Napa. This is most definitely a Malbec for a very special moment to enjoy, and to remember. Patland Cabernet Sauvignon is next on my list to try, but I shall wait a few days to give my palate time to prepare itself.