2014 Syrah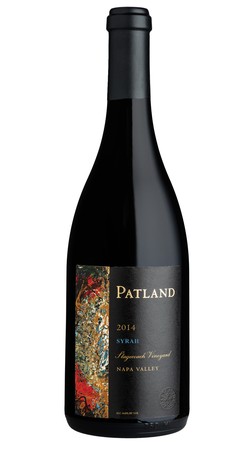 CGCW Review: Varietal precision is the strong suit of this solidly structured and exceptionally well-crafted Syrah, and, if less flashy and lavish than some, it is a muscular and measured wine of striking substance and depth. It marries blackberries and currants with a full dose of spice and sports sweetening touches of caramelized meats along its way, and its extracted fruit stays the course through to a long, moderately tannic finish. It has the right pieces in place to improve for a good many years, and it deserves nothing less than a half-decade of patience.
Wine Specs
Appellation
Stagecoach Vineyards
Aging
20 Months in 70% New French Oak
Wine Profile
Tasting Notes
The utterly inky, purple complexion of this wine beautifully foreshadows the purple plums and violet flowers that become the theme of this wine. The first impression of the wine, however, is undoubtedly that of a fig newton cookie. It smells of sticky and jammy raspberry syrup, but tastes of black cherry liqueur and black currant clusters. As full and luscious as a Syrah can be, this one simply takes you on a delicious journey.
Winemaker Notes
"This [95 Point] score and write-up are great ammo to help change the perception held by so many, and bring them to our impressions of Syrah--being that it has potential to be an amazing red wine, and one that is age-worthy too. I am one of those winemakers who has 'kept the faith' in Syrah, and again I am so pleased that Patland Syrah is getting the recognition it deserves." - Winemaker, Jay buoncristiani
Production
150 Cases Handcrafted
Product Reviews