New Year's Special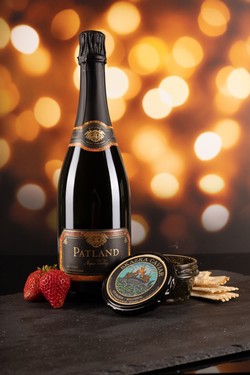 6 Bottles of Patland Sparkling
TASTING NOTES: A rare sparkling wine coming from the Napa Valley, this wine greets on you on the nose with bright aromas of green apple, asian pear and star fruit. On the palate you'll of course find a dazzling impression of tiny bubbles popping a hundred at a time, but that will soon be followed by the taste of kiwi, cantaloupe, and yellow plum skin. Enjoy a vibrant and refreshing—slightly mineral—long-lived finish.
4 oz. Kaluga Black Caviar
Flavor Profile: Creamy, Nutty, Sweet brine
Egg Color: Chocolate Brown to Amber
Common Names: Kaluga, River Beluga
Scientific Name: Huso dauricus
Country of Origin: China
Product Grade: Classic
Sustainability:
Sustainable, Farm Raised
TASTING NOTES: This large, robust caviar is a favorite of connoisseurs. Its firmness provides a satisfying texture that will keep you coming back for seconds and even thirds. Its luxurious chocolate brown color is perfectly evocative of its rich taste. Hints of sweet brininess are evident with each bite. It's a winning combination that will have you craving Kaluga Sturgeon caviar every day. Whether you're hosting a dinner party or just want a special treat in the afternoon, this caviar is a creamy delight, perfect for any occasion. This nutty, steel grey roe is the perfect addition to your private pantry or dinner party spread. This caviar is hand packed and expertly checked so you can look forward to a consistent product.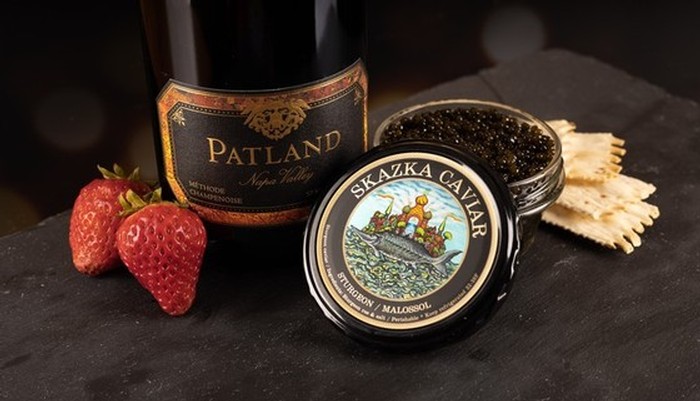 Product Reviews