2013 "D'oro" Port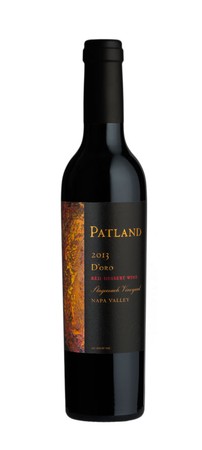 Wine Specs
Vineyard Designation
Stagecoach Vineyards
Wine Profile
Tasting Notes
In 2013, as the Patland Family was getting even more serious about cigars and their enjoyment with port, Henry Patland revealed his desire to have me hand craft one of my favorite yet most difficult wines to make: Vintage Port. I said Yes. As with all great wine, the grape sourcing is so very important, and I was able to convince Dr Jan Krupp, owner of Stagecoach Vineyard, that it'd be cool to let some rows of our Syrah block hang until the end as the building blocks for killer port. Together with the help of the vineyard crew and Mother Nature, we were able to reach the extreme ripeness needed to provide us with the best potential for great Vintage Port. While these clusters of late harvested Syrah bombs are the backbone of this Vintage Port, there is another special component that is used to fortify this black nectar while achieving balance between alcohol and residual sugar. This other component is ultra premium brandy, distilled by a seventh generation Cognac master distiller named Hubert Germain-Robin. The result of marrying these two liquid gems together at just the right time during fermentation has produced an unctuous, inky, ultra ripe, opulent port with intense black fruit and dark chocolate flavors woven together by super rich velvety tannins. The mouth-feel and finish of this Vintage Port lasts for over 120 seconds as it slowly melts away. Vintage Ports are built to last, and we anticipate beautiful layers to unfold for more than 50 years. We proudly offer you D'oro 2013. Cheers!
Production Notes
100% Syrah
Production
89 Cases Handcrafted (375 ml Bottles)
Other Notes
Fortification: Germain ~ Robin Hand-Distilled Alambic Brandy
Product Reviews
Ron Czerny
(Oct 15, 2015 at 1:01 PM)
Wonderful! fresh feeling port
Gene Shvetz
(Apr 28, 2016 at 4:38 PM)
D'oro Port is an excellent taste port! First time I tried it with a good cigar after dinner, and my smile on the face became well known :)) Love this Port!