The Patland Blog

In 1852, Andrew Swickard, along with his wife Susannah and two children, sailed from New Orleans via Cape Horn and arrived in the Santa Clara Valley in California. Soon after, they established their ranch and began producing grain and livestock. They even raised horses for transportation in the booming city of San Francisco.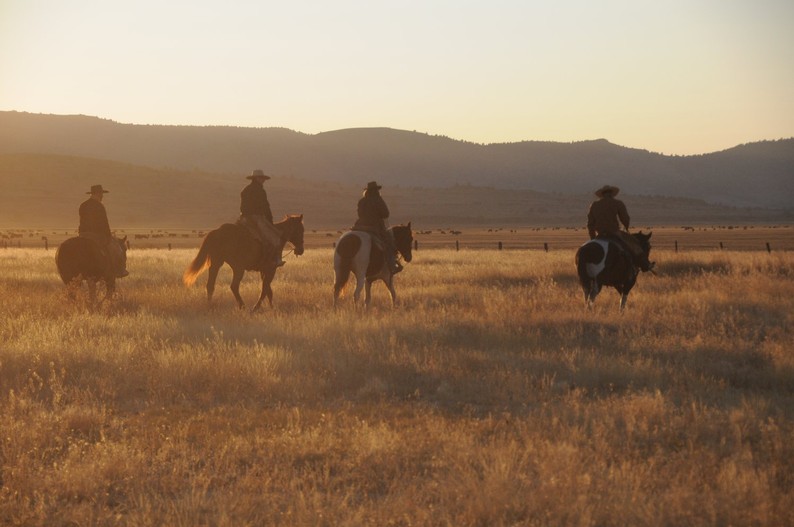 In time, the ranch would come to be known as Five Dot Ranch. Today it is owned and operated by Todd and Loretta Swickard, as well as their four children. Today the ranch operates in six different counties, including Lassen, Modoc, Plumas, Napa, Solano, and Contra Costa. From the Napa Valley to the High Sierra's, the Five Dot Ranch cattle graze on owned and leased pastures and rangelands to ensure the cattle are receiving the finest forages and best feeds the state has to offer.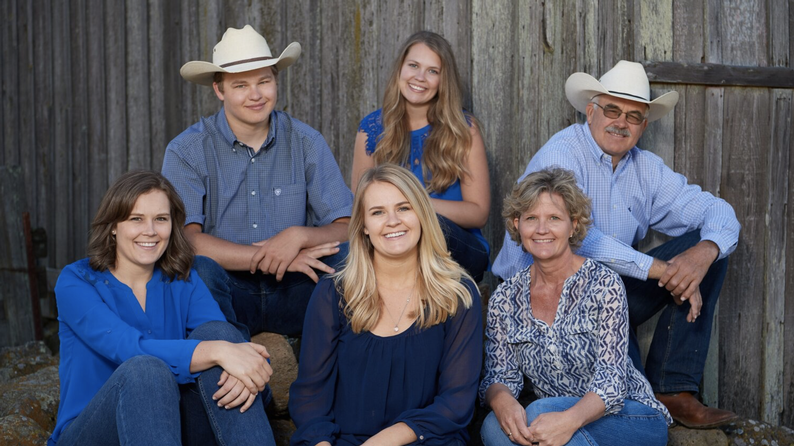 Through holistic and thoughtful management, the Swickard family aims to produce some of the highest quality beef in California. Professional chefs, local consumers and tourists alike agree that Five Dot Ranch beef is "where it's at!"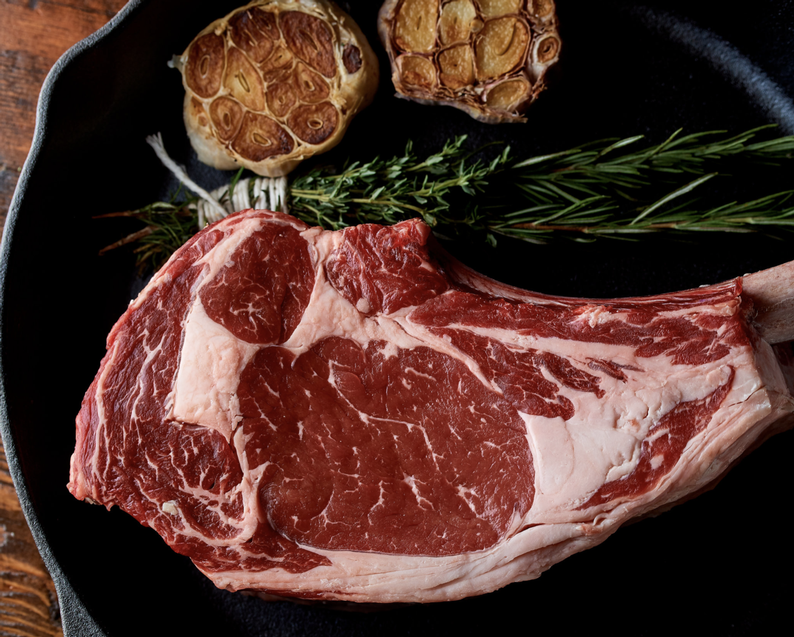 The Patland family came to Napa and began Patland Estate Vineyards back in 2007. Just a few years later, they took note of Five Dot Ranch's storefront in the Oxbow Market, located in downtown Napa. They tasted several of the beef products and were quickly won-over. Henry Patland has always been a sucker for a good steak, and these paired just beautifully with the Cabernet Sauvignon the winery was producing.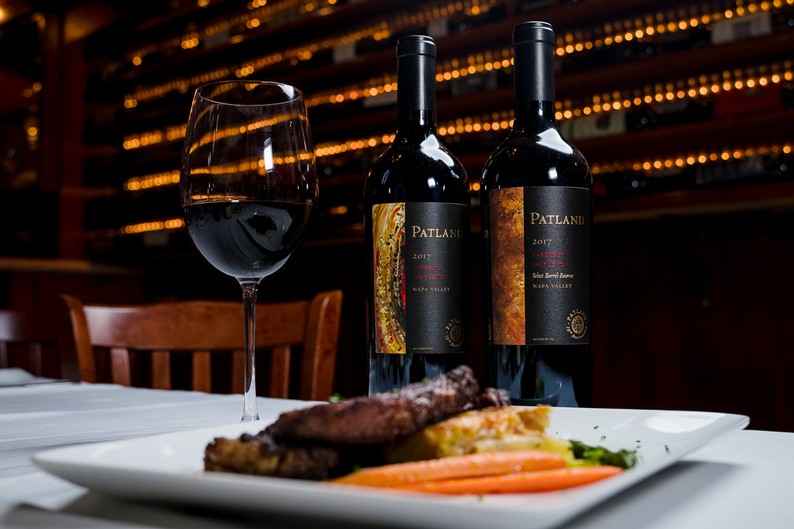 Struck with inspiration, the family decided this would be a great thing to share with fans of the winery. So for the first time, the Patland and Swickard families are partnering up to bring you the best of both wine and beef! While supplies last, you can purchase two bottles of 2018 'Select Barrel Reserve' Cabernet Sauvignon, and receive two Dry-Aged, Bone-In New York Strips for FREE! This won't last long, so we hope you can get a slice of the action. We think it's the perfect way to showcase the potential of a premium Cabernet and quality steak pairing. Please enjoy!

When Henry and Olga Patland purchased Terra Del Cuore in 2007, they quickly decided they wanted to make wine from the grapes on the estate. Keep in mind, this was before they realized they were going to start Patland Estate Vineyards. This was in the very early days, when they simply wanted to have a little bit of their own wine to share with family and friends.
The vineyard manager that had been tending the estate vines, and continues to do so today, Javier Renteria, introduced Henry and Olga to a winemaker named Jay Buoncristiani. Jay arrived with about a case of his own wine for Henry and Olga to try.
Right away, the Patlands fell in love with Jay's wines and he was hired on the spot! We've now passed our 10th Vintage and are proud to say that Jay is still our winemaker. More than that, Jay is a member of the family.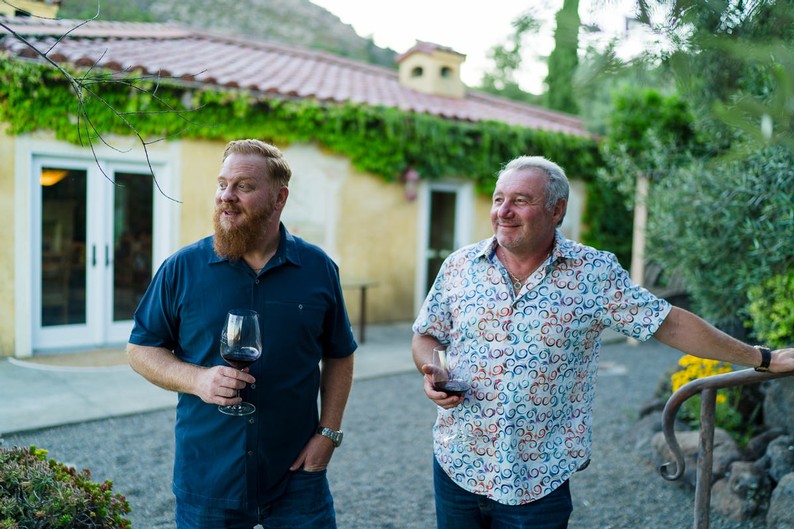 If you watch the video above, you'll hear Jay talk about risk. A lot of people would see Jay as a risky winemaker, but as he explains, these are all calculated risks. Jay's been making wine for over twenty years, and all those harvests have left him with a wealth of experience and knowledge. Jay is able to push the boundaries and the result is consistently stellar wine.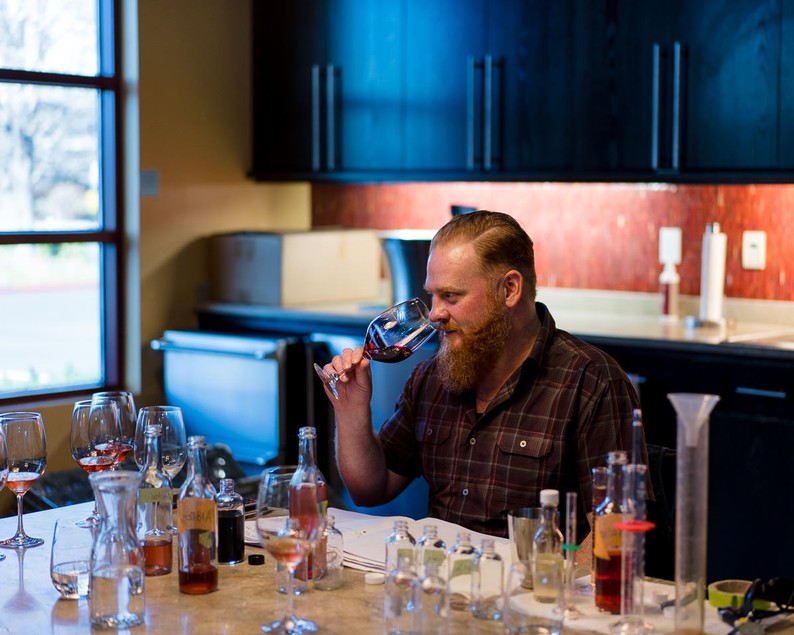 Perhaps the crown jewel of the Patland portfolio, is the Select Barrel Reserve Cabernet Sauvignon. Jay actually picks the very best barrels from the very best vineyard blocks to go under this label. The goal of this wine is always balance, finesse and elegance. While there's enough extraction and tannin structure to satisfy fans of behemoth-style Cabernets, the velvety texture and balanced acidity will impress even the most erudite critics.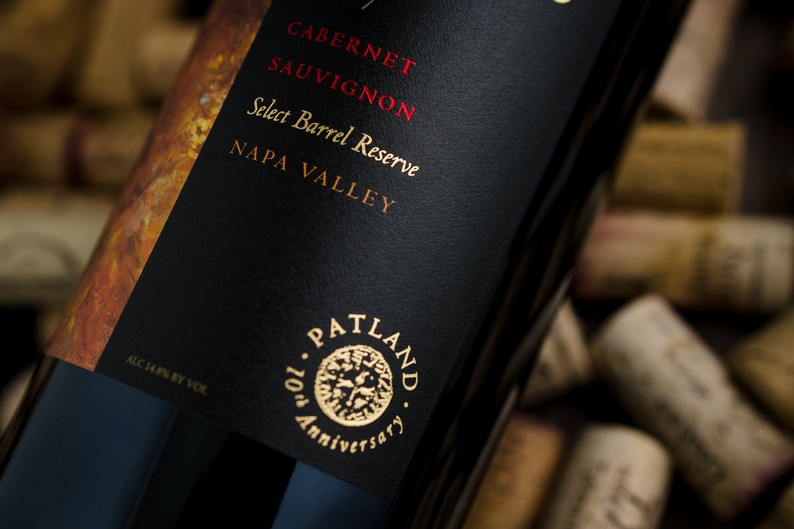 If you are presented with the opportunity to taste this wine, do not pass it up. If you have a few bottles in your own collection, simply know that this is a wine that will go the distance. Twenty, thirty, even forty years. The longer you wait, the more this wine will pay in dividends.

Here at Patland Estate Vineyards, we've always prided ourselves on making unique and balanced wines. Yes, of course we want our wines to be a true representation of Napa Valley, but we also want them to be special!
Whenever we can, we add our own twist. With our Sauvignon Blanc, the twist is often in the aging. This wine goes into four different aging vessels, including Stainless Steel, Neutral Oak, New French Oak, and Concrete Eggs!
Every one of these vessels contributes something different to the wine. The stainless steel allows the wine to maintain bright, fresh aromatics. The concrete egg adds minerality and a fuller mid-palate. Lastly, the oak adds color, as well as a subtle butterscotch creaminess on the finish.
The real beauty of this wine, though, is in its balance. Too many of any of those characteristics could easily be a bad thing in a Sauvignon Blanc, but under the tempered hands of our Winemaker (Jay Buoncristiani) and Assistant Winemaker (Felix Patland), this wine hits the mark every time.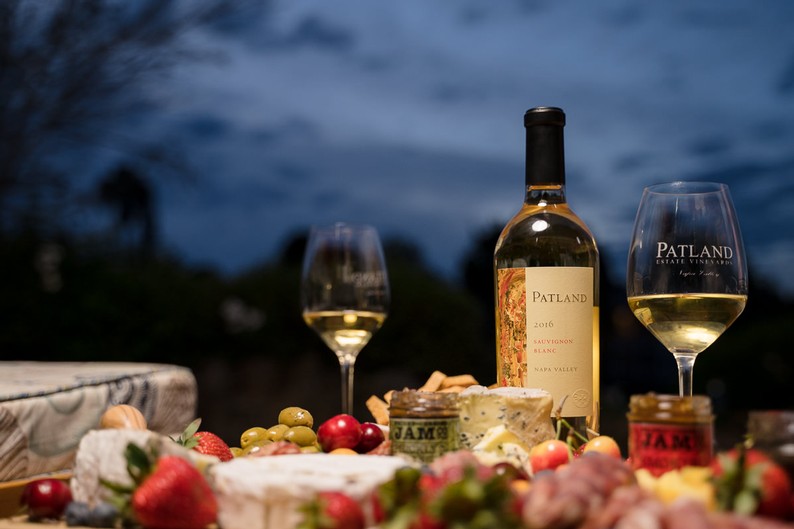 It's refreshing and crisp, full of lemon zest and kiwi flavors. It's the perfect thing to sip on by the pool, and food friendly too! Favorite salad or seafood dish? Try it with this. You won't regret it.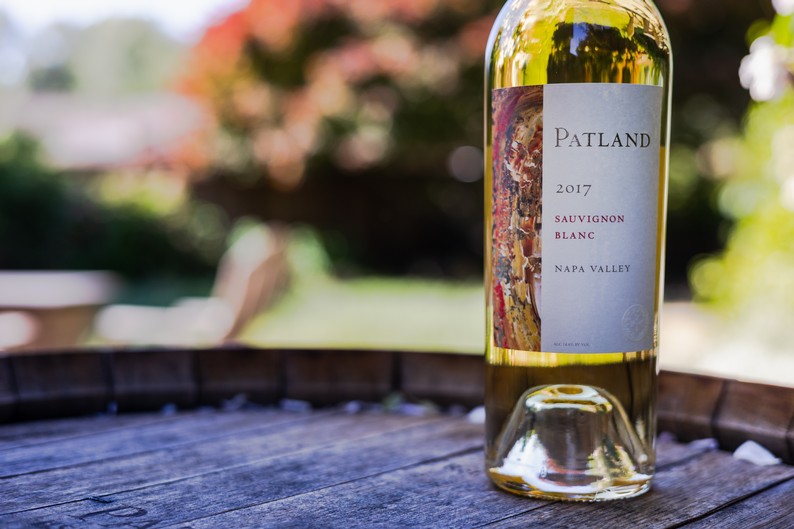 Lillá in Fiore Rosé has many meanings to our family. We were lucky to have them all come together so neatly.
As we continued our partnership with artist Dzemal Emric, we approached him for a new painting to decorate the label of our soon-to-be-released Rosé wine. (This was back in 2011.) He brought us a beautiful piece, full with lively colors of white, pink and purple. The painting was almost electrically charged! We knew it would be the perfect way to convey the vibrant style of pink wine we would be offering.

The stars aligned when we asked him for the title of the piece. He told us, "It is called 'Lillá in Fiore', which means Lilacs on Fire, but the idea is more Lilacs in Bloom."
Henry and Olga thought for a minute. Lilacs were an important flower to them; they symbolized the coming of Spring in their homeland of the Ukraine. Olga fondly remembered walking through her hometown of Lviv, seeing these purple flowers blossoming all around in mid-May.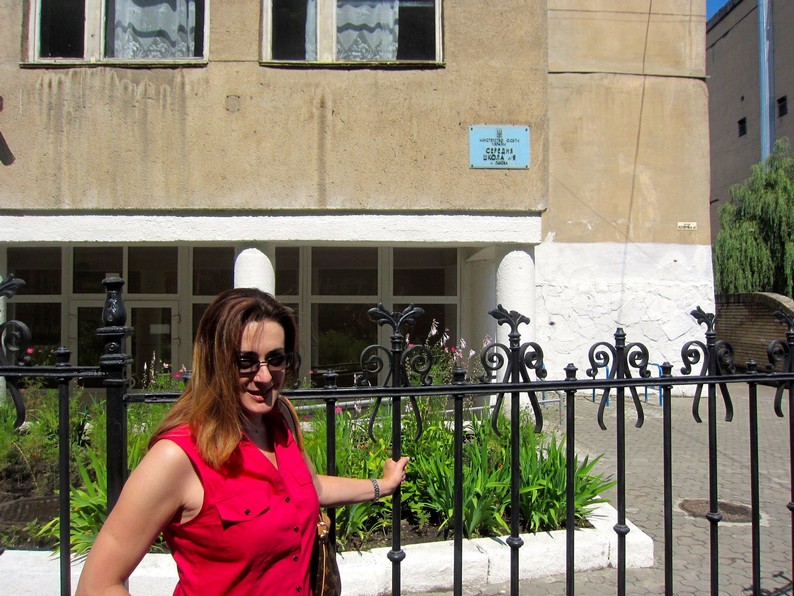 (Olga's childhood school in Lviv, Ukraine)
Henry also knew that, possibly for the same nostalgic reasons, lilacs were his mother's favorite flower. The matriarch of the Patland family, Anna Patland, could always count on receiving several bouquets full of lilacs for her mother's day.
With a quick nod of approval, this painting was chosen for the label of the Patland Rosé.
The family's attachment to this wine only grew after they tasted it! Winemaker Jay Buoncristiani made it in an unusual style for Napa, and it was a big departure from the Provencal style that most of our guests seemed to be familiar with. The Patland Rosé was a robust, full bodied wine. It overflows with ripe, red fruit aromas and gushes berry and vanilla on the palate. This wine quickly became a wine club favorite, and an absolute must for Olga Patland during her travels. In recent years, she and Henry have been spending more and more time in Miami, and a day at the beach is just not complete without a chilled bottle of Lillá in Fiore nearby!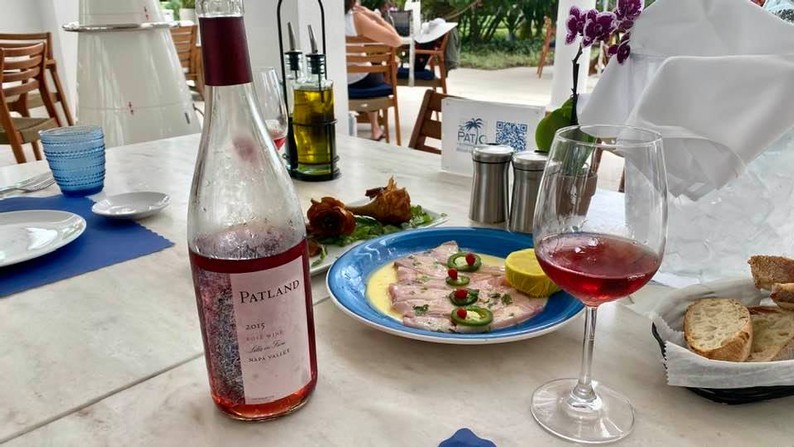 As Springtime begins to show, we hope you'll pick up a bottle for yourself to try. Whether you're traveling or enjoying the sun in the comfort of your backyard, this Rosé is sure to enhance the experience!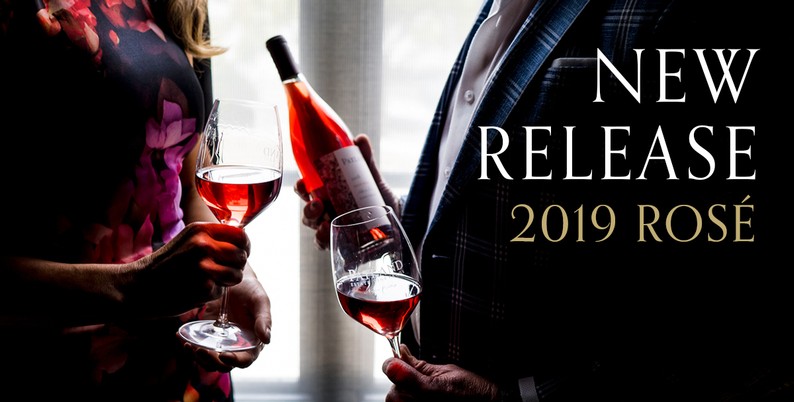 The Proprietary Red Wine was among the first three wines ever produced at Patland Estate Vineyards. While the winery's portfolio has now grown to include 13 different wines, this one remains a central pillar of our offerings, grounding our wines in history and tradition.
One could say that the story of this wine began even before Patland Estate Vineyards was officially founded.
In 2007, Henry and Olga Patland purchased a magical piece of land called Terra Del Cuore. This translated from Italian to mean Land of the Heart. On this property were a few acres of grape vines, and the varieties that were originally planted there were meant to match the Tuscan style of the land. That is why Henry and Olga found Sangiovese.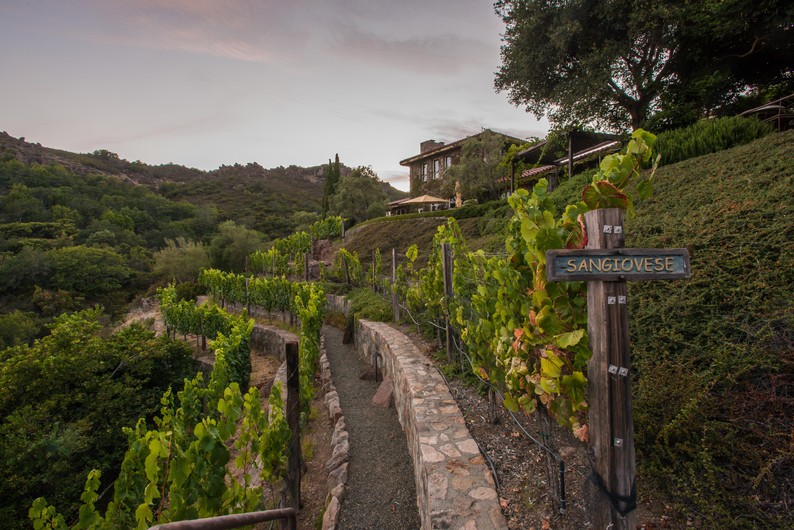 Henry and Olga had grown up near the Napa Valley and had developed an appetite for the bold style of Cabernet Sauvignon that Napa Valley was becoming so known for. When they hired their Vineyard Manager, Javier Renteria, and Winemaker, Jay Buoncristiani, they asked both what they felt would grow well at this site. Of course, Henry was hoping they'd say Cab, but they got an unusual answer.
Jay was extremely fond of the Malbec grape variety, and was convinced that it would grow exceptionally well in these volcanic, iron-rich soils. So it was decided, and all the vines adorning the property were grafted to Malbec. That same Malbec would be blended with Cabernet and Syrah for several years to create what we call the Proprietary Red Wine.
However, the vines weren't grafted until after our first harvest. So the first release of this wine was actually the same composition as the original Terra Del Cuore wine the previous owner was producing. The wine had never been sold, but was a product of passion. We're so glad to have captured that history in at least one vintage, and although the blend has changed, its legacy is very much rooted in the Terra Del Cuore estate.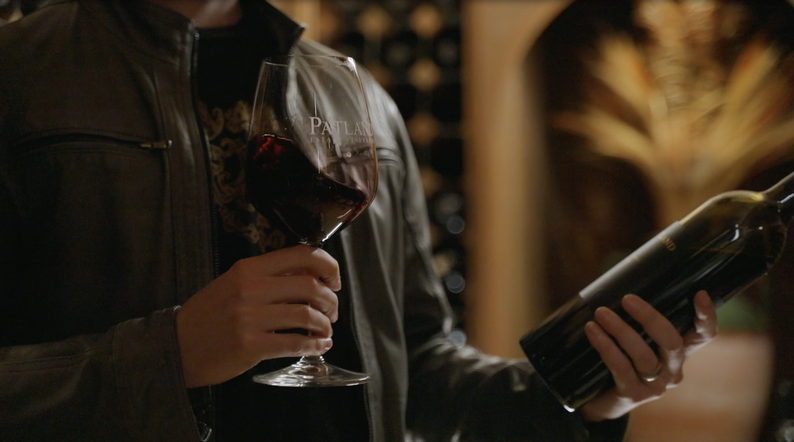 The latest 2018 vintage of this wine brings aromas of rose petal, cherry cola, and baker's chocolate. On the palate, the wine boasts of ripe black fruit flavors, including black cherry, black plum skin and cassis. The finish is one of tempered oak flavor, with a hint of burnt sugar and caramelized meat. As a whole, this wine is a crescendo of intense flavors coming together to merit a standing ovation! We can't wait for you to enjoy it. Cheers!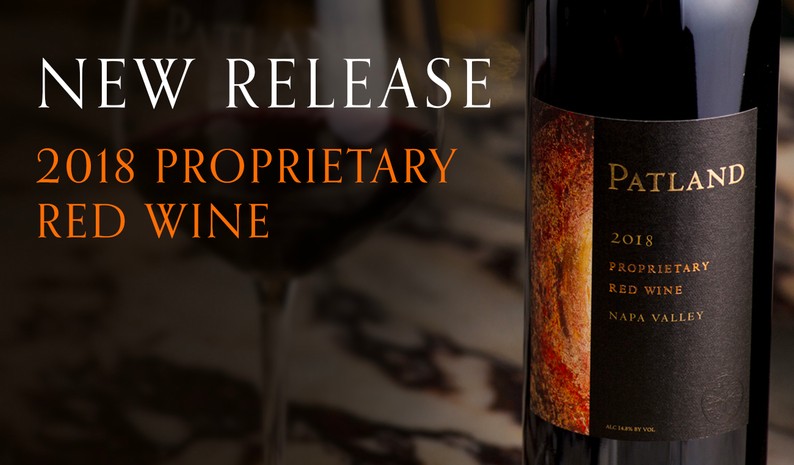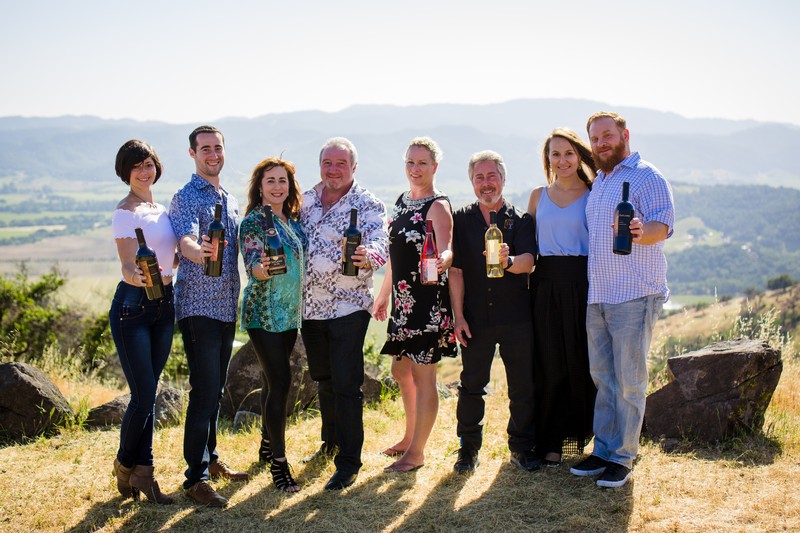 Have you been looking for a wine club to join but can't seem to find one that fits all of your wine desires? If so, you've come to the right place. With so many choices out there, it can be difficult to find the right one, which is why we want to make the decision process easier for you. Keep reading if you're ready to end the search and join a wine club that will lead you on an unforgettable journey in all things wine, life, love, and family.
#1: Fully Customizable Wine Shipments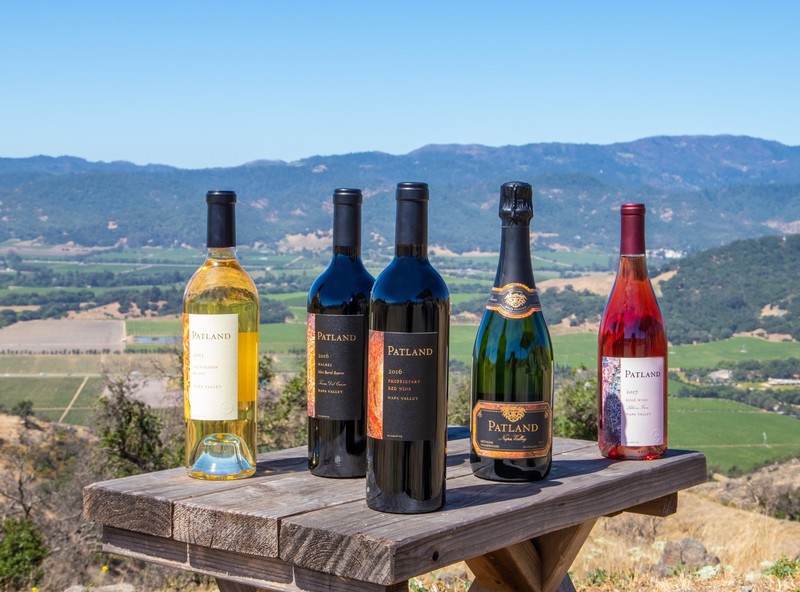 There are many things in life that we can't control, but personal wine shipments should not be one of them. We understand that each of our wine club members has unique preferences that go beyond the average choices of red, white, or a little of both. Maybe you enjoyed our Pinot Noir but fell in love with our Cabernet Sauvignon. Maybe you're planning a weekend getaway and are looking for more Sparkling Wine. Whatever it may be, our fully customizable wine shipments allow you to mix and match your favorite Patland wines for a wine shipment that will have you anxiously awaiting its arrival.
#2: Complimentary Tastings for Up to Four Guests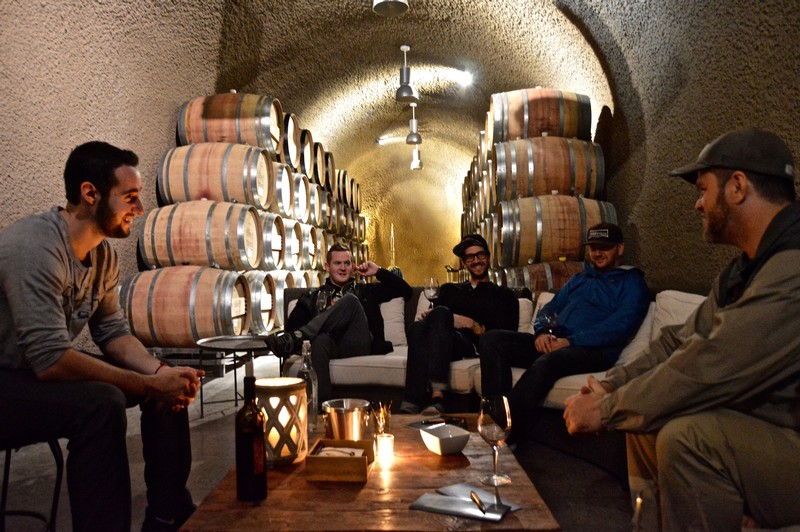 We believe in treating our club members like family. As a Patland wine club member, we welcome you to our tasting experience with open arms. We encourage you to visit us for tastings often to ensure that you are truly immersing yourself in the Patland experience. This allows you to continuously taste our new releases and catch up on the latest in the Patland journey. We also realize that wine and life are best when shared. With that, we offer not one, two, or even three complimentary tastings, but four. Time to bask in the beauty of the Napa Valley with friends and family!
#3 Referral Program Rewards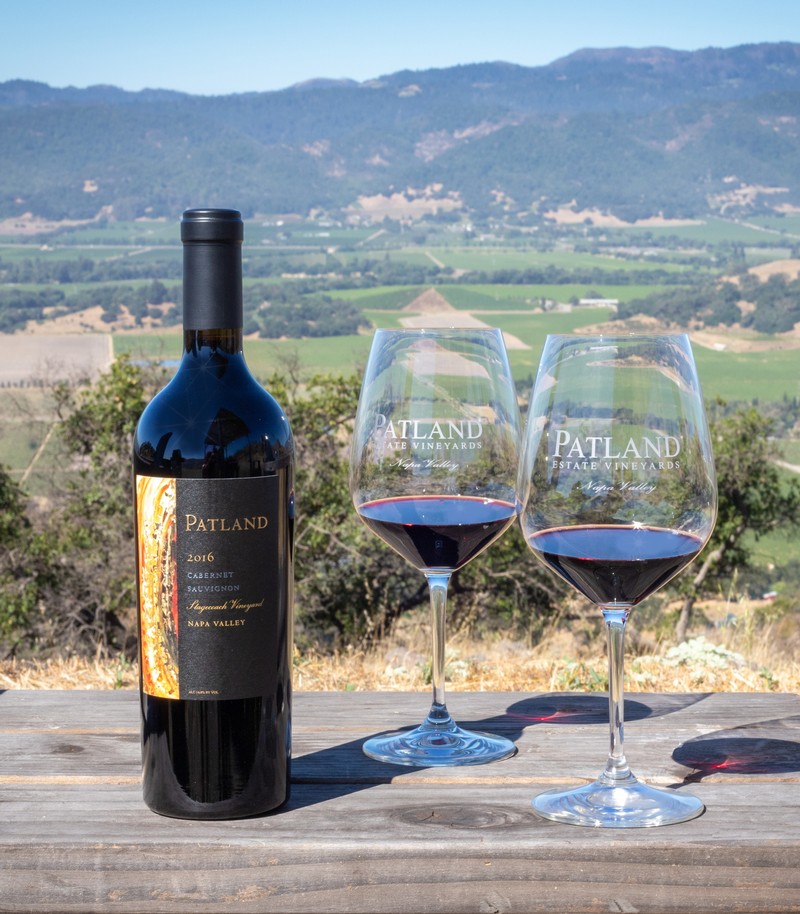 We're always trying to find ways to show our appreciation, and this program is no exception. We understand how valuable it is when our wine club members tell their friends and family to join our club. It means that you're enjoying the experience so much that you can't help but share it with others. Knowing this brings us so much joy that we can't help but pass this joy right back to you in the form of an e-gift certificate. That's right, all you have to do is refer someone to our wine club, and if they sign up, you'll receive $100 from us to use on all of our current release Patland wines. Share the love and we'll share the wine!
Did we just help you find the perfect wine club? We sure hope so! Head over to our wine club page to sign up. We can't wait to welcome you on this wonderful journey with us.

Back in 2013, Henry and Olga Patland traveled to Portugal on a family vacation. It was their first immerisve experience in the country. While the food and daily excursions left a distinct imprint on their memory, it was the wine they were truly impressed by! Having grown up in San Francisco, and traveled frequently to the Napa Valley as youngsters, they had only experienced the cloying sweetness of late harvest Zinfandels. Suffice to say it wasn't their taste.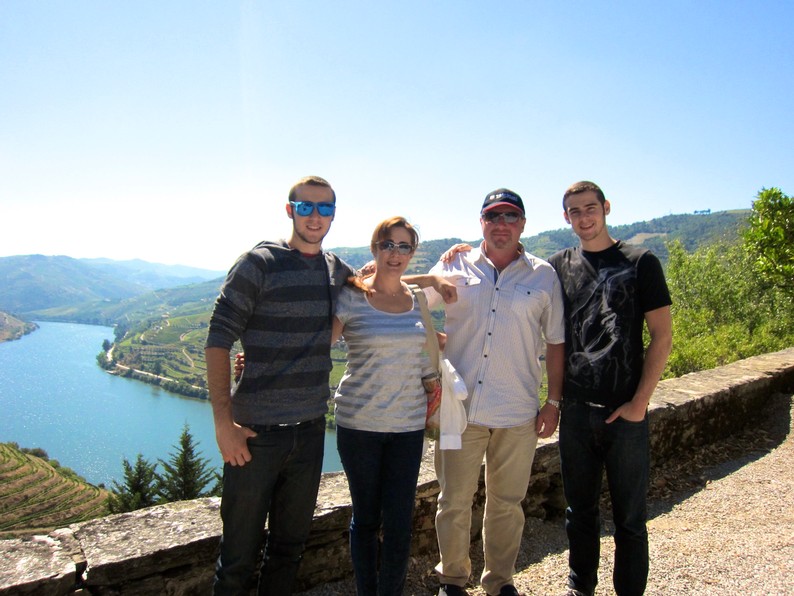 When they began touring Portugal and the famed Duoro region--after which our wine was named D'oro--they fell in love with the sophisticated, balanced style of dessert wine the region is known for. As soon as they returned to California, they got together with their winemaker and decided to create a Patland Port!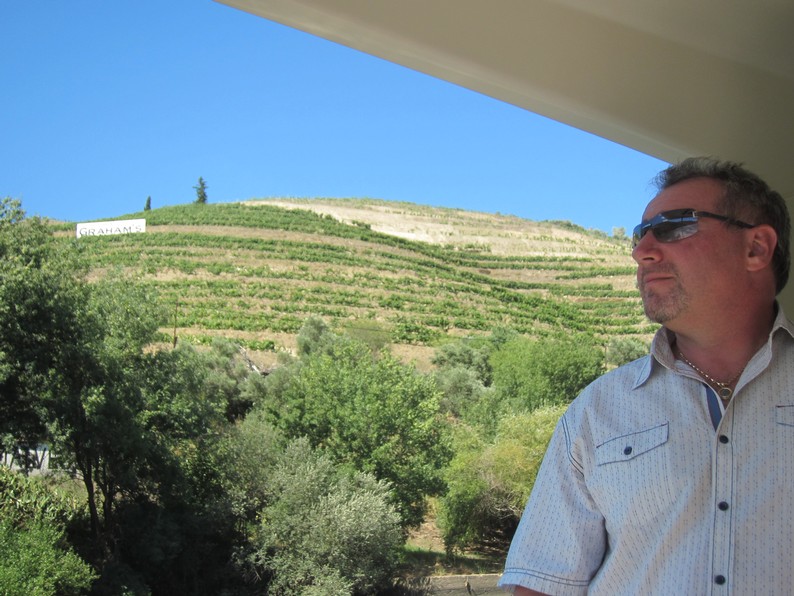 We frequently enjoy this wine at the end of a meal, alone on a cold winter day, or even with a cigar in the backyard. Best of all, that sweet indulgence it offers is perfect when it comes to the holiday of love. Uncork a bottle with your sweetheart this Valentine's Day, or cellar it until your 50th anniversary. It'll stand the test of time.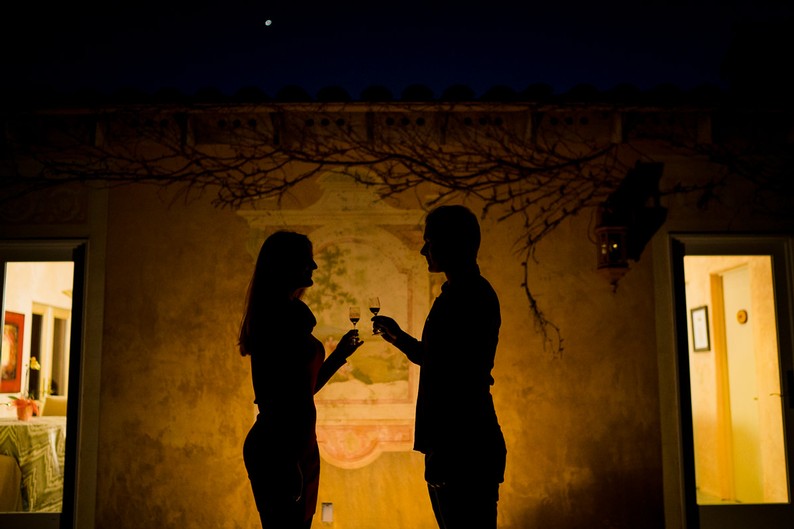 We're trying something a little different this month. So far you've heard from several members of the Patland family and team, and in all of these videos we've focused on a specific wine and vintage. This month, we're excited to bring you a special interview with our Founder, Henry Patland.
We thought it might be fun for you to hear a little bit more about his story, and the journey he took to starting Patland Estate Vineyards. His discovery of Napa Valley occurred in his early days as a Banana Slug at UC Santa Cruz.
His roommate at the time, and now best friend and business partner, was originally from Napa, California. Henry asked his roommate, "What is there to do in Napa?" Since the now renowned wine country was a more humble, agricultural area at the time, his friend responded, "Mostly we go cow tipping."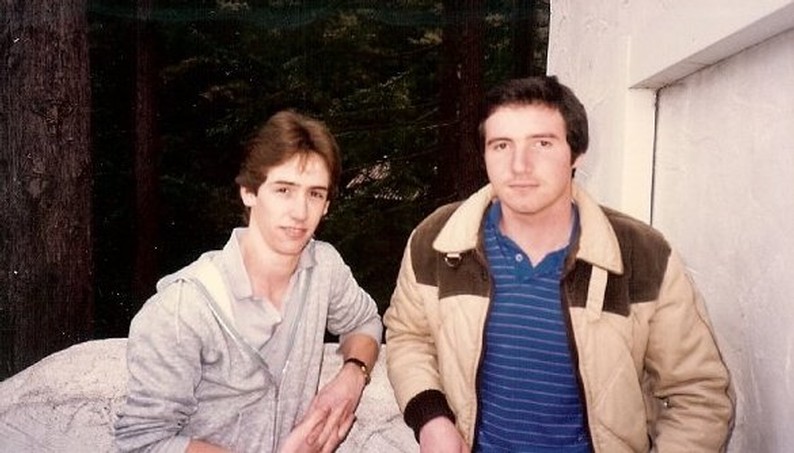 As the years went by, their activities matured and wine caught their attention. Henry would go on to visit the Napa Valley every year with friends and family, for birthdays and holidays. The more he came, the more he fell in love with the culture.
It wasn't long before Henry discovered his fascination with Cabernet Sauvignon. A wine variety that he'd experienced many times, but only truly been impressed with a handful of times. In 2006, his hard work had finally paid off and afforded him the wherewithal to begin his own winery, and more importantly, his own Cabernet Sauvignon!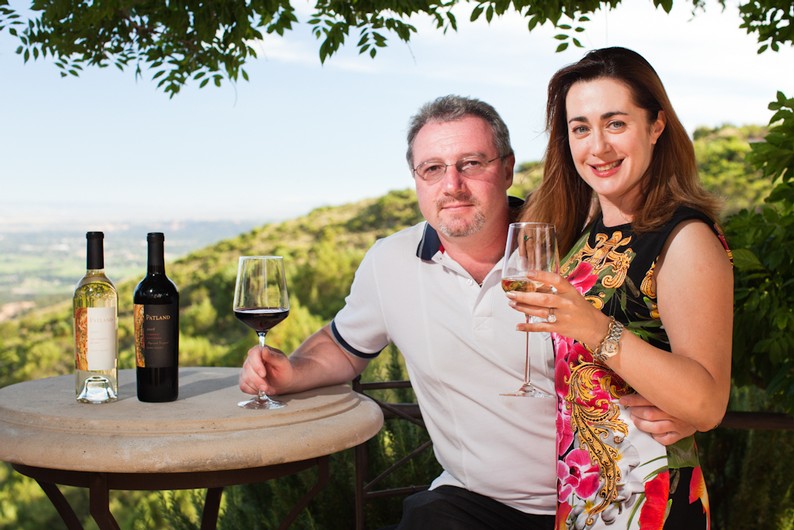 In truth, Henry didn't plan to create what is now Patland Estate Vineyards. He had a more modest endeavor in mind, one where he could make a little wine that he loved. He wanted to share it with friends and family, and have his own little piece of wine country.
It wasn't until his children grew older and expressed their own love for Napa Valley and the wine industry, that this seed grew into the family winery that it is today. Now, the family works together to create some of the finest wine in Napa.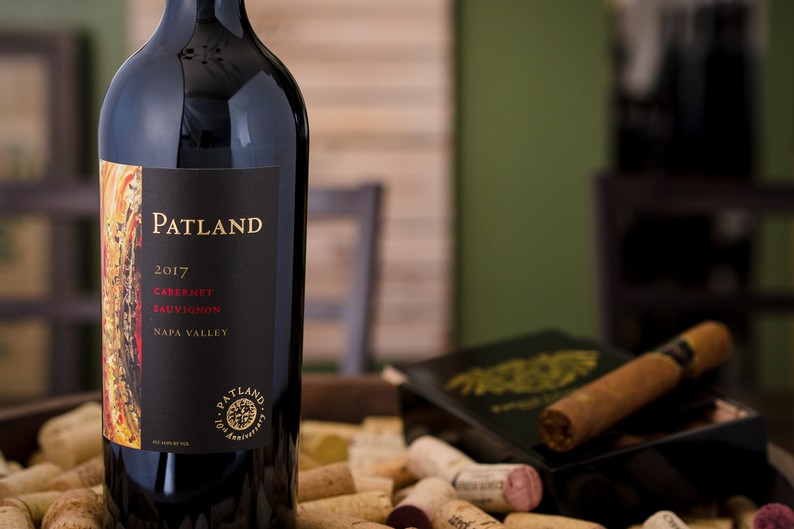 We all know wine is meant to go with food, and there's no better time of year to celebrate that than around the holidays! Thanksgiving is rolling around the corner and soon our homes will be full with the smell of pies baking and turkeys cooking. Better yet, the dining table will be surrounded by beloved family and friends. Such a joyous time of year!
So with all these festivities coming up, we wanted to share a few of our favorite Patland food and wine pairings. We decided to break it down by course, so here goes!
The weather may be chilly, but inside we've got crackling wood fires and, in some cases, gas furnaces. Either way, we're staying warm and cozy inside, so there's no problem enjoying a chilled white at the start of the meal. We're recommending our 2016 Chardonnay. Balanced in every way, and perfect with those holiday classics! We're looking at you mashed sweet potatoes. 👀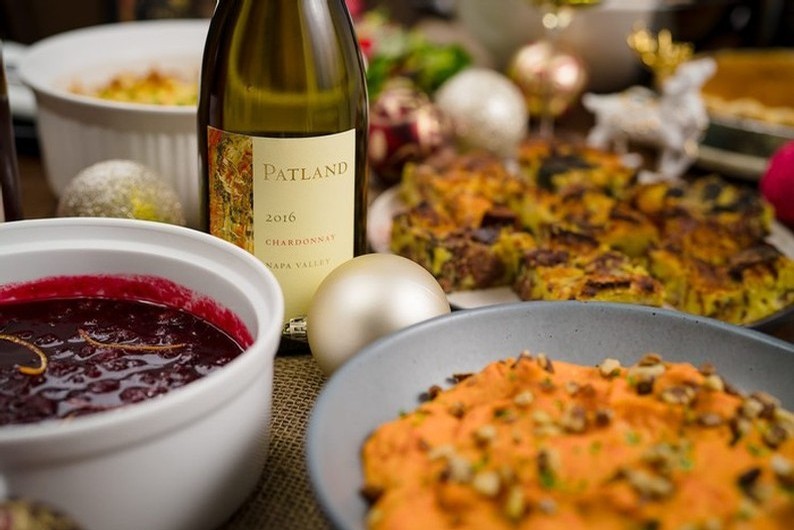 Ok, now let's kick that color up a notch! Mother always said a colorful dish is a healthy dish. (Although let's not read too far into that around the holidays 😉) A classic pairing--in our humble opinion--is our 2018 Rosé with cranberry sauce. Just trust us on this one. Between the colors and flavors, it just works.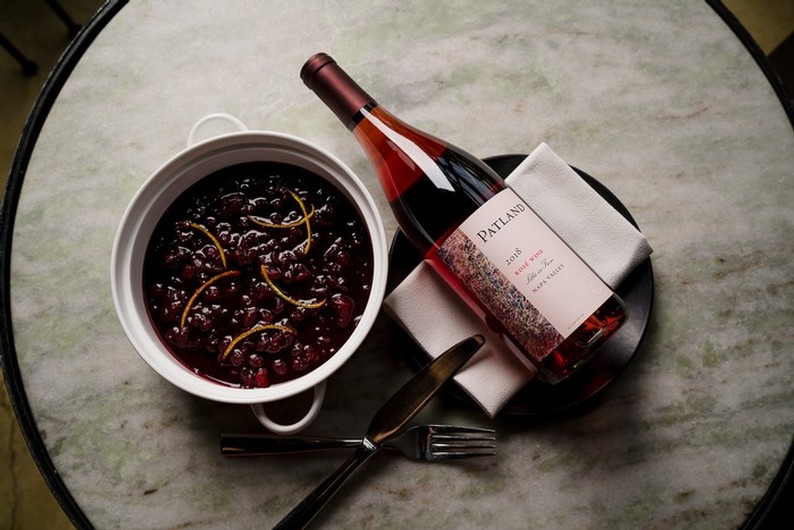 So here's the wine we're highlighting this month--the 2017 Pinot Noir. Sort of an anomaly of our wine portfolio... No one ever expected us to make a Pinot Noir. Our founder, Henry Patland, is a die-hard Cab-lover, and Pinot is really on the other end of the spectrum. Still, our winemaker, Jay Buoncristiani, was able to make a bold-style, complex Pinot Noir that Henry actually really enjoyed! Ever since, this has been a wine a somewhat regular guest in our portfolio.
Here's the great news for you, though. While our Cabernet can frequently benefit from a few years in the cellar, our Pinot is so approachable right out the gate! This makes it the perfect red for your Thanksgiving dinner. Use it to lift up those entrees. (We all know turkey needs a little help!) It's actually surprisingly good with stuffing, or even savory bread pudding!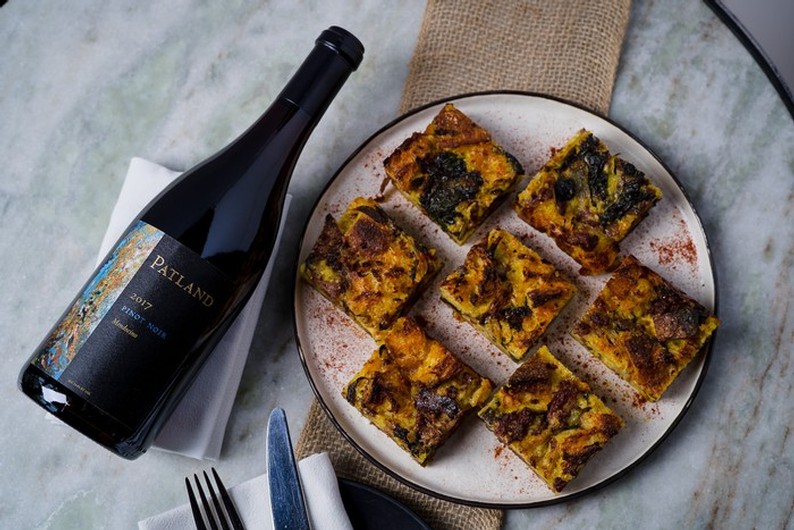 No holiday meal is complete without the dessert course! Luckily, we have a beautiful dessert wine to offer, and that is our Port-style "D'Oro". It's an ideal pairing for any chocolate or fruit inspired dessert, but don't right off a nice pumpkin or pecan pie either. It just might surprise you!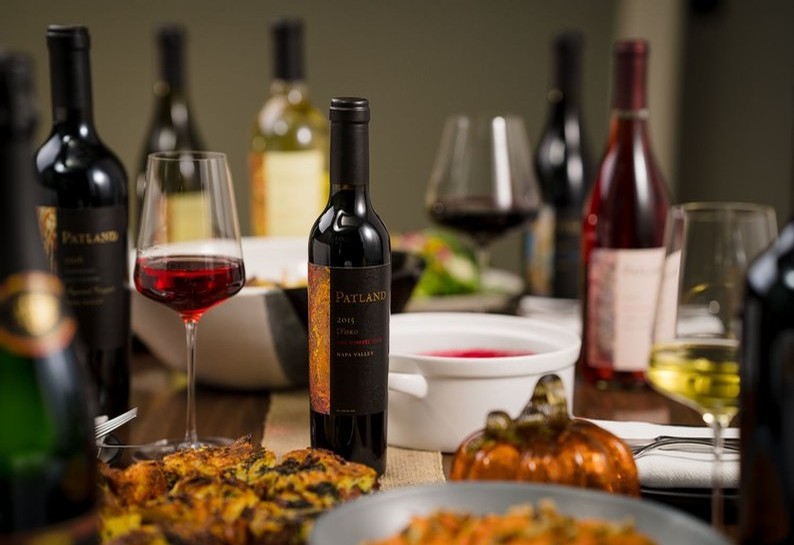 Credit to Compine Wine for supplying food.
Credit to Eyeconik Media for photography.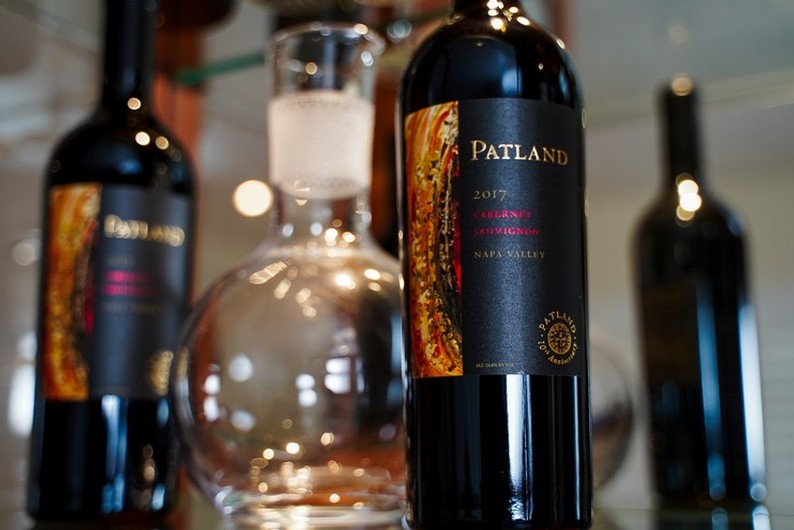 By all accounts, we showed up late in the Napa Valley. Our beautiful wine country had already reached great acclaim across the globe, and many industry giants had already established themselves. As you can imagine, it was a bit intimidating for our small family to step into the fold.
The competition didn't scare us off though. Actually, its unique nature pulled us in! The wonderful thing about the wine industry is the community behind it. Robert Mondavi said it, and we all abide by it, "a rising tide lifts all boats." As we began our endeavor to start a family winery, vintners from all over the valley came out of the woodwork to lend a helping hand and give their sage advice.
The community, culture and lifestyle were so inviting; they were actually irresistible! So together as a family we began to make wine. Our first vintage to go into the bottle was 2007, and it was met with wild success! Reputable magazines awarded it high ratings right out of the gate, including 95 Points from Wine Enthusiast. Not a bad way to begin...
Still, the road ahead of us was going to be a challenging one. Little did we know what was in store. Things were rosy for a long time, until the 2017 Atlas Fires occurred. Suddenly our foundation was shook, and it took all of us working together to find our footing again. It's hard to imagine another industry that could have come together and rebuilt as quickly, and we fully accredit that to our community.
Years came and went. We celebrated great milestones and endured difficult hardships. As we told those stories to guests from around the world, more and more told us how we were becoming the winery of hope. They told us that people were looking to us for inspiration, and taking queues on how to push on.
We took that message to heart, and truly hope that it will be our legacy.
With that in mind, you can imagine why we are so ecstatic to soon be releasing the Ten Year Anniversary vintage of our flagship wine, our 2017 Cabernet Sauvignon. Henry and Olga Patland founded Patland Estate Vineyards almost exclusively to produce this wine, and they've been doing just that for ten years now.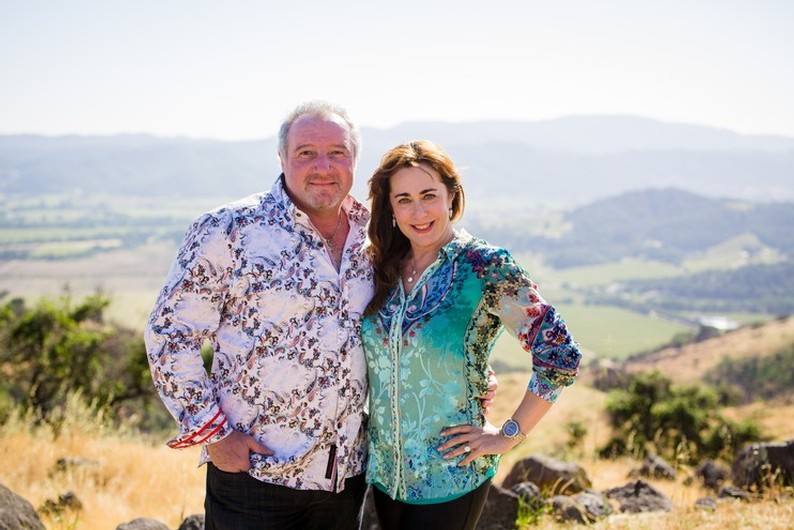 We hope you'll join us in celebrating this special milestone!
2017 Cabernet Sauvignon Coming Soon!