November 1, 2022 | Patland Estate Vineyards
Just in Time for the Holidays!
We all know wine is meant to go with food, and there's no better time of year to celebrate that than around the holidays! Thanksgiving is rolling around the corner and soon our homes will be full with the smell of pies baking and turkeys cooking. Better yet, the dining table will be surrounded by beloved family and friends. Such a joyous time of year!
So with all these festivities coming up, we wanted to share a few of our favorite Patland food and wine pairings. We decided to break it down by course, so here goes!
The weather may be chilly, but inside we've got crackling wood fires and, in some cases, gas furnaces. Either way, we're staying warm and cozy inside, so there's no problem enjoying a chilled white at the start of the meal. We're recommending our 2017 Chardonnay. Balanced in every way, and perfect with those holiday classics! We're looking at you mashed sweet potatoes. 👀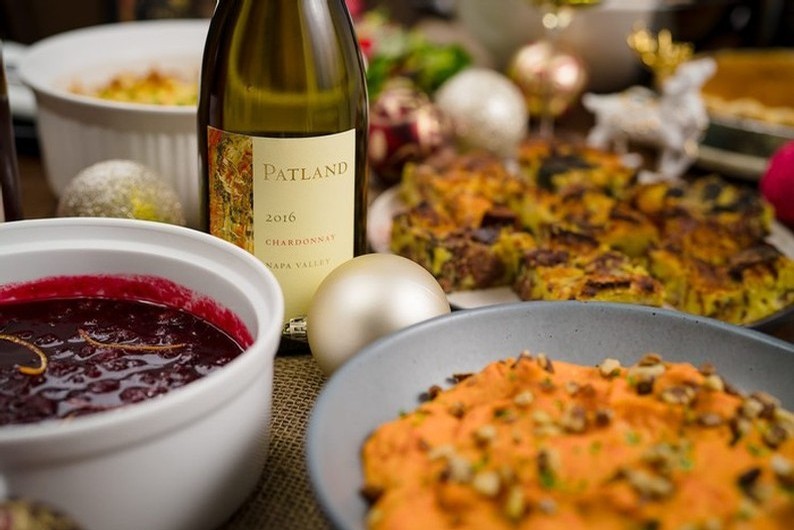 Ok, now let's kick that color up a notch! Mother always said a colorful dish is a healthy dish. (Although let's not read too far into that around the holidays 😉) A classic pairing--in our humble opinion--is our 2021 Rosé with cranberry sauce. Just trust us on this one. Between the colors and flavors, it just works.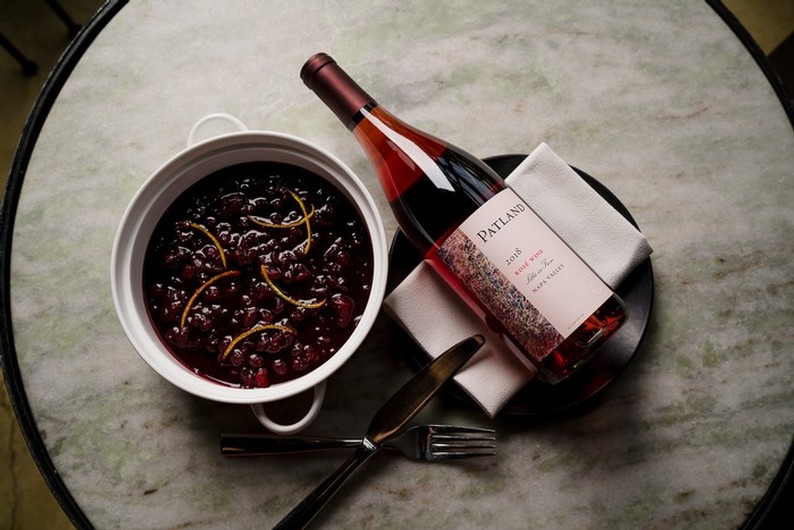 So here's the wine we're highlighting this month--the 2019 Pinot Noir. Sort of an anomaly of our wine portfolio... No one ever expected us to make a Pinot Noir. Our founder, Henry Patland, is a die-hard Cab-lover, and Pinot is really on the other end of the spectrum. Still, our winemaker, Jay Buoncristiani, was able to make a bold-style, complex Pinot Noir that Henry actually really enjoyed! Ever since, this has been a wine a somewhat regular guest in our portfolio.
Here's the great news for you, though. While our Cabernet can frequently benefit from a few years in the cellar, our Pinot is so approachable right out the gate! This makes it the perfect red for your Thanksgiving dinner. Use it to lift up those entrees. (We all know turkey needs a little help!) It's actually surprisingly good with stuffing, or even savory bread pudding!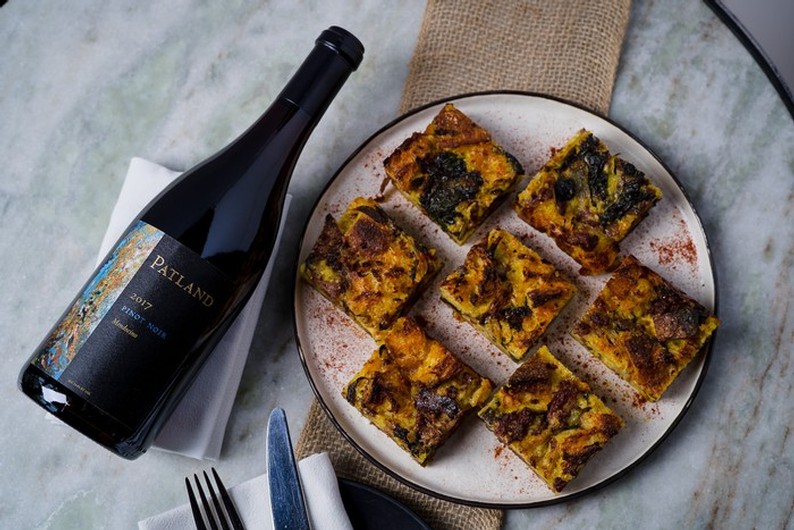 No holiday meal is complete without the dessert course! Luckily, we have a beautiful dessert wine to offer, and that is our Port-style "D'Oro". It's an ideal pairing for any chocolate or fruit inspired dessert, but don't right off a nice pumpkin or pecan pie either. It just might surprise you!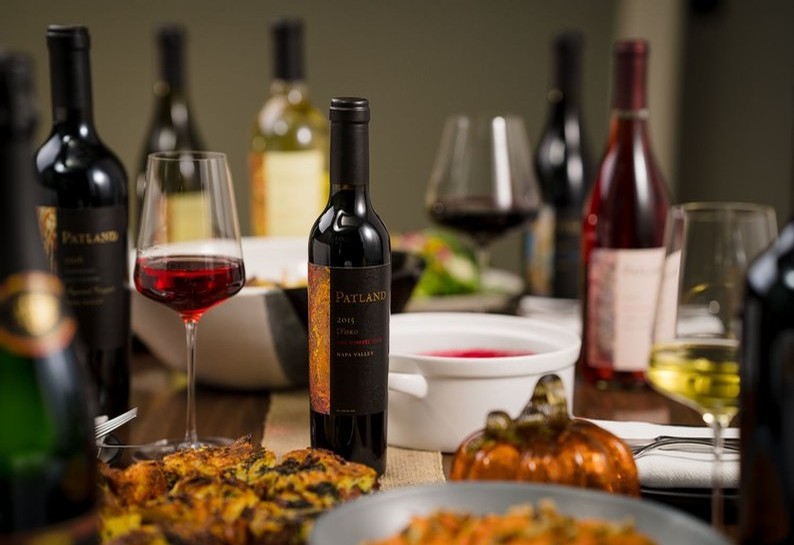 Credit to Compine Wine for supplying food.
Credit to Eyeconik Media for photography.
Comments
Commenting has been turned off.