March 8, 2022 | Patland Estate Vineyards
2018 Cabernet Sauvignon with Henry Patland
The 2018 vintage is truly exciting! Napa Valley has long been home to world-class Cabernets, but what's truly incredible is how consistently the region churns out quality wine. Even lesser vintages tend to have a lot to offer, and that makes it difficult to spot the truly GREAT vintages! Well, 2018 is looking to be one of those.
The key word with our 2018 Cabernet Sauvignon, and we'd imagine many from the area, is ACID! The 2018 growing season was long and cool. Hardly any heat spikes and the nights stayed particularly cold, allowing for the natural acidity in the berries to persist on the vine.
Sometimes a cooler growing season can mean a lack of ripening and developing flavor, but because it was also a long season, that wasn't an issue here. Flavors developed beautifully! Rainier cherry, cranberry, purple plum, blueberry, the list goes on! All of these beautiful flavors are lifted and high toned, making for an amazing drinking experience! The wine dances across your palate with poise and finesse. Hardly any pyrazine character—that under-ripe, "green" character. The wine is just beautiful and elegant.
Also worth noting, this vintage has an unusually high percentage of Malbec (8%) blended into it, and the plush blue fruit character that our Malbec is know for is ABSOLUTELY present in this wine. It just goes to add one more level of dimension.
Now we'd be remiss to talk about a Cabernet and not mention tannin structure. Well, it's certainly present, but it takes a backseat. It's well-integrated and fine grain, showing a sturdy backbone to the wine. At the same time, this is not a wine that needs to rely on tannin for its longevity. Rather, the combination of its tannin and acidity is what will likely make this among the most long-lived Cabernets we've ever produced.
At the winery, we always say, "Buy two. One to drink this week, and another to hold." This is one you might need a case of, because you're going to want to keep revisiting this wine for many years to come. It will have quite the story to tell...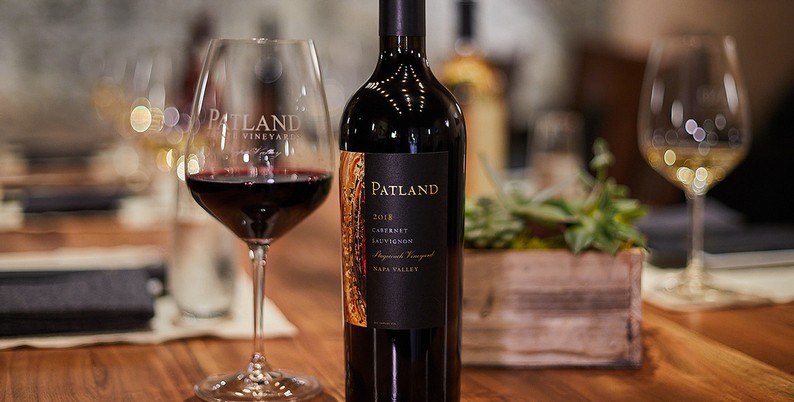 Comments
Commenting has been turned off.