December 1, 2021 | Patland Estate Vineyards
Join Us in the Celebration!
Ever since the advent of Champagne, sparkling wine has become synonymous with celebration. We see it at birthdays, weddings, anniversaries, and more! Whenever we reach a significant milestone, the cork goes pop!
This year our family and winery reached a lot of great milestones, and you can bet we did a lot of celebrating. To list a few things…
Just after the 2017 Atlas Fires, we purchased a burned down property on Silverado Trail. It had a 6 acre vineyard planted, and while it had good bones, it needed to be replanted. So we set to work. Our longtime Vineyard Manager, Javier Renteria, headed the project and planted brand new vines—most of which are a special, family-favorite clone of Cabernet Sauvignon. Of course, there's a little bit of Malbec too.
Typically it would take one more year from when we planted to have any harvestable fruit, but Javier worked his magic and we were able to bring in several tons of fruit a year ahead of schedule. We're so excited to work this new vineyard into our Patland portfolio of wine. We hope you'll love it!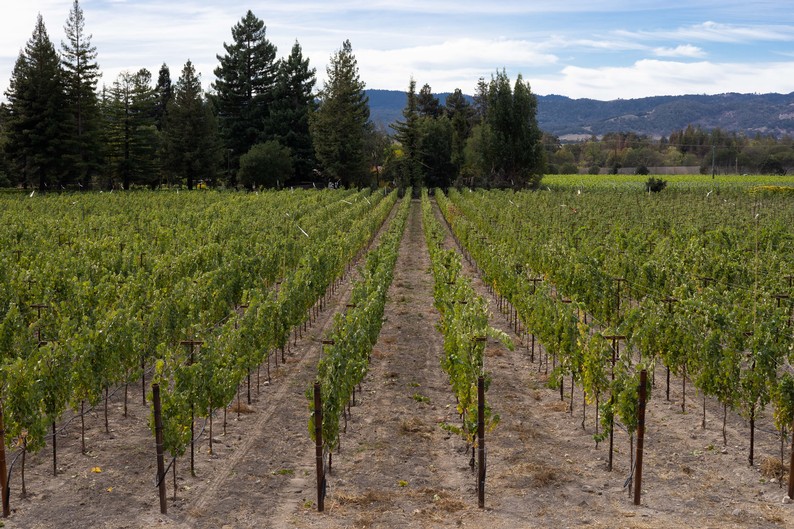 Even more exciting, our Assistant Winemaker, Felix Patland, was married to Nina Maller in July. The occasion began with an intimate ceremony at the Carneros Resort, and was followed up several days later by a grand reception in Los Gatos.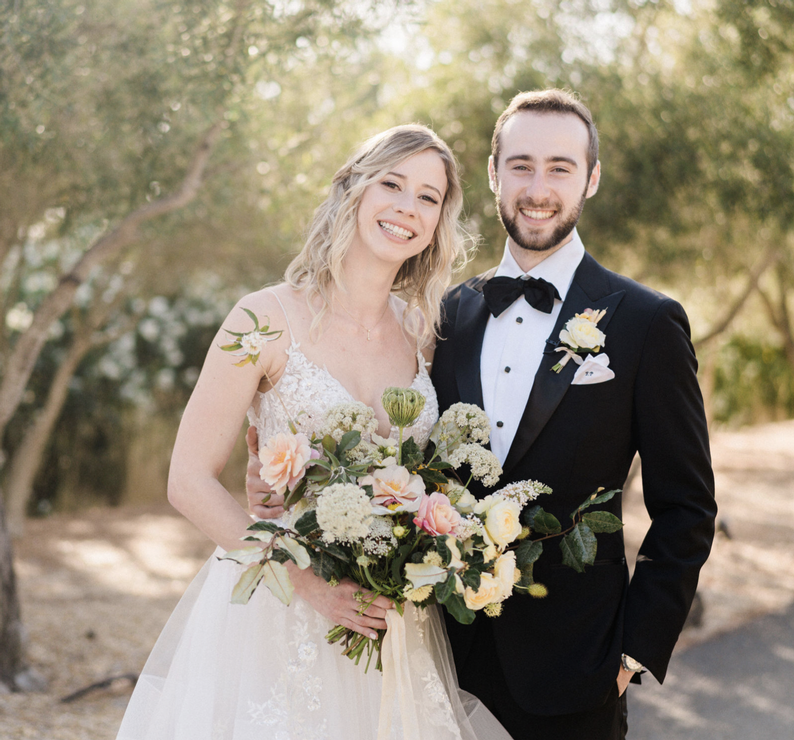 The reception was actually hosted at our founders' home. Henry and Olga have lived in Los Gatos for more than 30 years. So you can imagine this wedding celebration also served as one heck of a last hurrah, because they just sold the house! Ever since they began Patland Estate Vineyards, they have longed for the day they could move to Napa and set down roots. We're happy to see this day has finally come.
And lastly, they will soon have a beautiful new home to live in. As many of you know, the Main House at the family's vineyard estate, Terra Del Cuore, burned down in the 2017 fires. It's been many years in the making, but the rebuild is finally nearing completion.
Henry and Olga have designed their dream home, and look forward to joining the Napa community full time.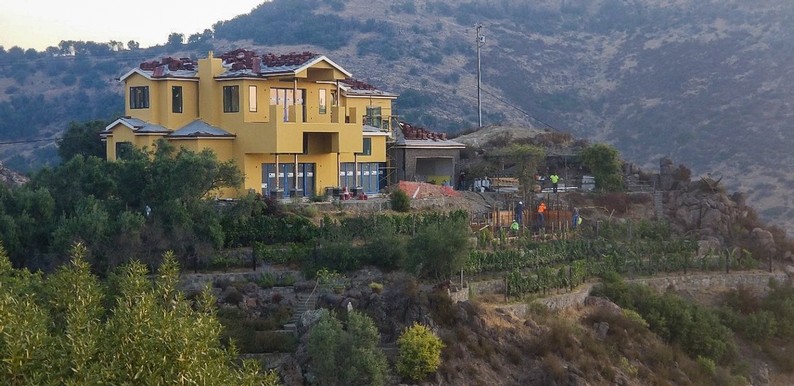 Now it's hard to talk about the Patland Sparkling Wine without talking about the fires. It was that devastating time that inspired us to make this wine. Our family was faced with a decision: Do we abandon the ruins of our winery and cut our losses? Or do we dig deep and choose to rebuild?
Obviously, we chose to keep going. And we're so glad we did! Our winery has continued to reach new heights, and the journey has proven worth it.
Ultimately, we made this wine to celebrate that element of perseverance that is within all of us. We drink it to toast our ability to endure, and rise up when the odds are against us.
So the next time you reach a great milestone, we hope you'll let us join you for the celebration. Pop the cork on a bottle of Patland, not just to celebrate the accomplishment, but all the effort that went into reaching it. Cheers!
Comments
Commenting has been turned off.