June 19, 2019 | Michael Patland
Meet the Winemaker: Jay Buoncristiani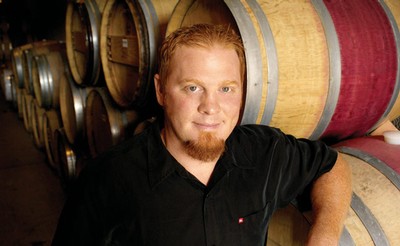 Jay Buoncristiani is one of the great talents in the winemaking world. We have been extremely fortunate to collaborate with him and watch him thrive as he develops a wine portfolio that truly speaks for itself. We also know that there is more to Jay beyond fantastic wine, and we feel compelled to share his story. Read below for an exclusive interview with our very own winemaker, the talented Jay Buoncristiani.
How did you get started in the wine business?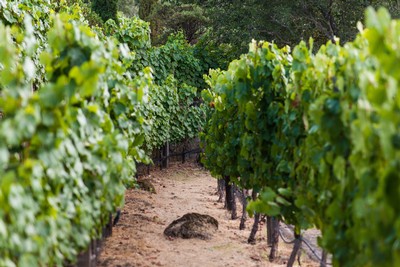 I was born with wine in my blood. From the day I could walk, I was out in the vineyards with my brothers helping our dad with his intense home winemaking endeavor. I also grew up in Napa, so the aromas of fermentation in the fall and the smell of fresh-cut canes during pruning season are deeply embedded in my childhood memories. These memories were all formed from having that hands-on experience with my father and brothers. The winegrowing and winemaking cycle was a normal part of my everyday life, so it felt like a natural progression to return to Napa after earning a degree in Combined Sciences at Santa Clara University. I started out at The Hess Collection Winery in 1996 where I fell in love with wine and rekindled my appreciation for the Napa Valley. Within only a few years in the business, I co-founded the Buoncristiani Family Winery in 1999 and planted and managed vineyard blocks. Both the early success of the family label and an accelerated move through the ranks at Hess, from Enologist to Winemaker, solidified my career as a winemaker. The inherent fusion of art and science in winemaking has helped grow my passion for the industry and the beautiful process of winemaking itself. In 2005, I also started to consult as a winemaker to help other families produce successful wines. Fortunately for me, I met the Patlands in 2007 and we have been making wine together ever since!
What is one of your favorite varietals to work with and why?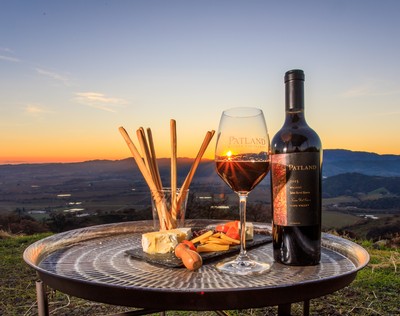 I enjoy working with many varietals, so it's hard to pin down a favorite. However, if I have to choose one right now, I'd say Malbec is among the faves. My first hands-on experience with Napa Malbec dates back to vintage 1999. Once I learned of the blending potential and stand-alone nature of this variety, I knew that this varietal had great potential, specifically in the Napa Valley. When allowed to hang to ultra ripeness, this varietal yields amazing wines full of depth, color, concentration and what I call 'yum factor.' Malbec can be made into a stand-alone wine of amazing quality, and I've been doing it this way since 2005, under my Buoncristiani label and the Patland label. My favorite attribute of Malbec is its blending versatility—I always utilize the Malbecs I make from vintage to vintage to blend into the Patland Cabernet Sauvignon and Proprietary Reds. It has become a paramount blending component every year with the Patland wines. In 2008, I prompted the grafting of Malbec for the steep terraces of the Patland Estate, and the wines we have been producing from these vines are tremendous!
In the world of wine, who do you most admire and why? Who has influenced you the most?
Oh wow, that's a tough question! There are so many people that I admire in the wine industry, and I remain quite humble to be fortunate enough to be a successful winemaker in this amazing industry. I'd have to say that I wouldn't even be a winemaker if it weren't for my Dad. His passion for home winemaking and his insight to have his four sons help out in the vineyard–and in the whole winemaking process–really laid the groundwork and foundation for the career path I ended up choosing. From the beginning of my career up until now, he has definitely been the most influential person. A couple more people come to mind though! I first learned the art of blending with Randle Johnson while I was at Hess. I was then lucky enough to work closely with Dave Guffy, who taught me patience for ripening the grapes, letting them hang, and then making full throttle yet balanced wines from those ultra-ripe grapes.
What's one of the hardest parts of winemaking?
Since the Science and Mathematics of Enology come relatively easy to me, I'd have to say that it was difficult for me to learn the patience that's required to allow the wines to develop over the course of a couple of years. At the beginning of my winemaking career, it was difficult to have to wait so long before I could have my hands on them and before they could be blended and bottled. Once I learned to have patience and trust in the technique that develops over many vintages, the hard part became easy breezy. Ultimately, winemaking has taught me the importance of patience!
What's the most challenging part of the harvest season?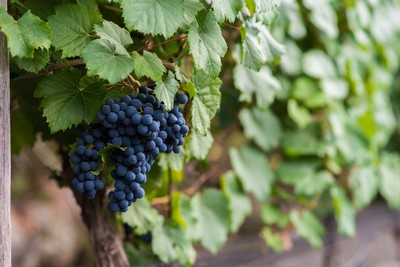 After 23 harvests in Napa Valley, the harvest season or "crush" has become second nature to me. At this point, harvest is just a part of me and a given part of my annual cycle, so maybe the better question is what is the most stressful part of the harvest season? It turns out that one of the most stressful parts of the harvest is also one of the most rewarding, and that is deciding exactly when the optimum time to pick is. This never comes easy, and is always compounded with many factors thrown my way like mother nature curve balls, growers chomping at the bit, tank space, specific block variations that often lead to multiple harvests of each individual block, picking just the south side of the row or the upper portion of a hillside block, and so on. These decisions become a combination of art, science, experience, and sometimes a touch of luck with late season weather predictions. The harvest timing decisions are so important to the final quality of the wine, so making these decisions can be quite stressful. Ultimately though, as stressful as these decisions may be, the resulting wines are always so rewarding and supportive of the decisions made.
Do you have a favorite Patland wine and vintage that you've made?
I love them all! This is like asking a parent who their favorite child is. It's not a fair question, nor is there a reasonable answer unless you only have one child. I'm so thrilled with all of the wines and vintages, so it's probably better to let the Patlands and the consumers decide this one for themselves. However, the 2007 vintage is our very first vintage so it is naturally quite special to me. It's also the inaugural release and continues to improve with age. More than 10 years later, it tastes amazing, and I'm stoked to continue to taste this wine into the next 20 years. Special note: we just celebrated the Patland 10th Anniversary bottling with the 2017 wines and celebrated this milestone with special labeling of the red wines from the vintage. As a final note, the 2010 vintage is near and dear to me for all projects because it is the year that my son, John Thor, was born!
What is the most rewarding thing about your job?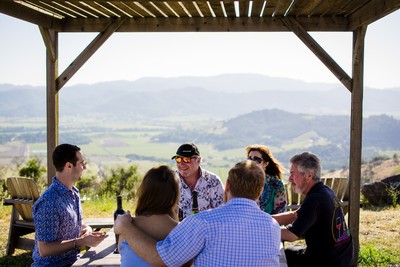 When opening up both new and old vintages of wine, it is so rewarding to share smiles and gratitude over a glass with the Patlands, friends, colleagues, and loyal customers. It's such a pleasure to witness how our collaboration can enhance life and bring so much enjoyment to others. It's also incredibly rewarding to work with families, the winery community, the vineyards workers, and the hospitality team. Being able to enjoy the fruits of your labor, derived from the fusion of art and science, all in the form of wine, I mean, c'mon! Can it get any better than pulling some corks and drinking wine that we made together? I don't think so!
Just for fun... What's your spirit animal?
It's definitely the Lion because I'm a Leo.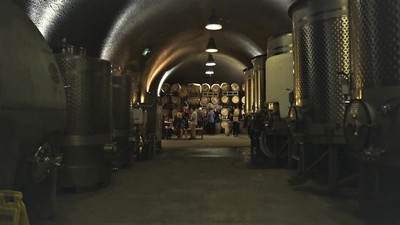 If you are interested in learning more about Patland Estate Vineyards, visit us for our wine tasting experience at The Caves at Soda Canyon. You'll be able to taste the fruits of Jay's labor and fully understand why we feel so fortunate to be able to collaborate with him to create our portfolio of luxurious wines.
Comments
Commenting has been turned off.