August 16, 2016 | Michael Patland
One eDay through Wine Country
In today's race toward sustainability, some people are thinking very literally...
In 2012, Rafael de Mestre took home the record for fastest time around the world in an electric vehicle. Now, in 2016, eleven international teams are competing for the title. More importantly though, each of these teams is an ambassador for the EVolution of transportation, helping us transition all the sooner into a sustainable future.
Patland Estate Vineyards was fortunate for the opportunity to host Team China on their 80 e-Day Journey. On July 8th, as Team China drove to make history, they stopped off for a bit of R&R at Terra Del Cuore. It was great to mingle with our friends in China, and also to share with them a bit about what makes Napa Valley so great.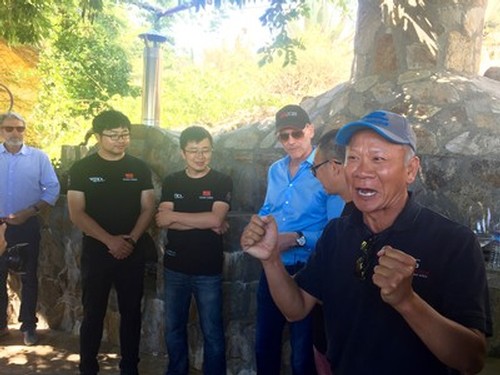 While on their trip, a very interesting car happened to join Team China--the first fully electric Ferrari! Of course, Henry Patland couldn't resist but to break out his own 2009 Ferrari 430 Scuderia Spider 16M. In addition, Henry invited his friends at Ferrari Owner's Group (FOG) to join the welcome party! Some of you may know that FOG is a charitable foundation working closely with Make-A-Wish Foundation. As such, a portion of the proceeds from the event and a sizable donation from Team China went directly to Make-A-Wish Foundation.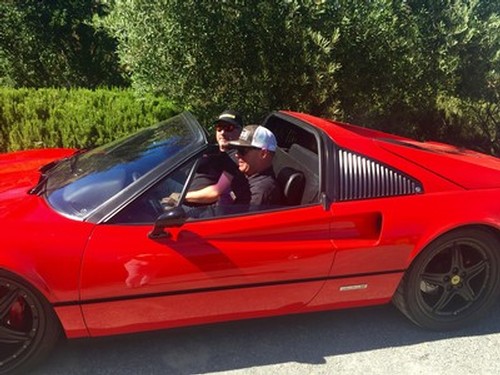 Helping children. Making history. Driving cars. Not a bad way to spend an afternoon!
For all you car enthusiasts out there, watch the video above to learn a little more about the world's first electric Ferrari!
Comments
Don Decoteau

@ Sep 21, 2016 at 2:07 AM

Thanks for sharing your experience. Great cars and the view of the nature.

Commenting has been turned off.