February 2, 2020 | Patland Estate Vineyards
Our Recipe for a Perfect Evening!
Whether you've been together for decades or just a couple years, a romantic night away is an absolute must once in a while.
Now we hope you're not waiting all year for Valentine's Day to roll around, but since February is the month of love, we thought we'd put together a little guide for what we consider a pretty perfect evening. The soft glow of flickering candlelight, the rich taste of decadent chocolate, and the washing away of inhibitions by delicious wine!
Sounds good, right? Well here's what you need.
For years, we've had empty Patland bottles piling up at the winery. Finally, we partnered with a local candlemaker to start turning those fallen soldiers into stunning centerpieces! Coming in a variety of aromas--and wine bottles--these are the perfect way to set the mood.
Set them on the dinner table, on the mantle, or even by the tub. Let that soft light wind you down.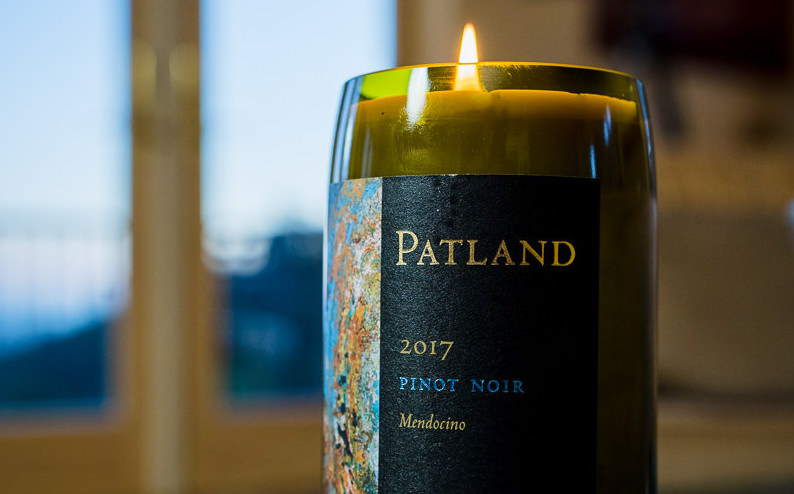 Now this is a classic pairing we're sure you've tried. Rich decadent chocolate with bold Napa Valley wine--what could be better? Well, what if that chocolate was actually made *with* wine? Yes, that's a thing. We actually partnered with a local confectionary to make these gorgeous chocolate truffles with our very own Proprietary Red Wine. That means you can find the nuanced flavor of your favorite Cabernet Sauvignon, Syrah and Malbec all in these little bites of joy.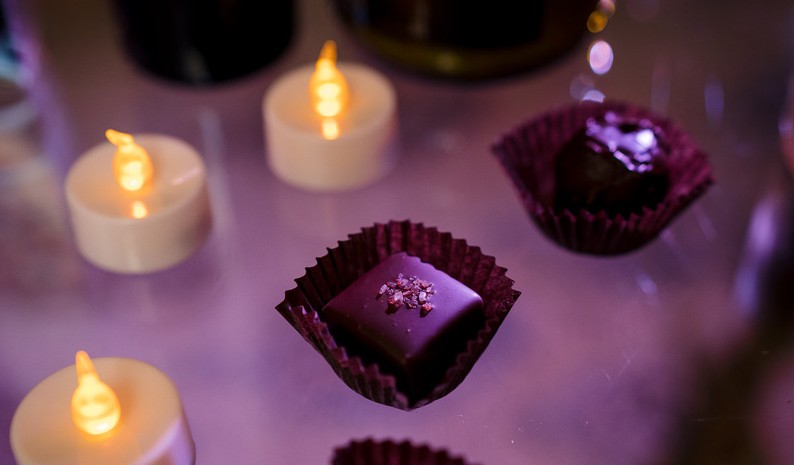 There are plenty of ways to pair food and wine, but when it comes to chocolate at the end of a long day, we like to go sweet with sweet. That's why we always suggest a few glasses of Patland Port to go with those chocolate truffles.
The funny thing is, when Henry and Olga founded Patland Estate Vineyards, they had absolutely no intention of ever producing a dessert wine! Neither of them really had much of a sweet-tooth...
Several years after the winery got started though, the couple went on holiday to Portugal, where they were exposed to all sorts of delcious Port wines! One thing they learned was: Just because it's a dessert wine, doesn't mean it has to be cloyingly sweet. So many of the wines they tried were actually balanced and well-rounded. So upon their return to wine country, they charged Winemaker Jay Buoncristiani with the task of creating an equally balanced Port-style wine in Napa Valley.
The result was a wine of elegance and complexity. Made entirely from Petite Syrah fruit, this wine is full of flavors of baker's chocolate, blueberry pie, brandied cherries, orange marmalade and fig compote. It really is all those guilty pleasures wrapped into one wine.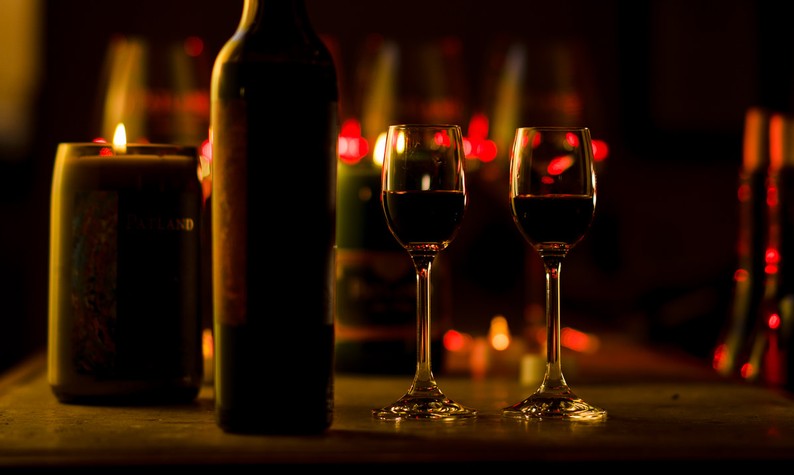 So if all this sounds as good to you as it does to us, then hop on over to our Wine Store and grab a Perfect Evening bundle. That's right, we put all these wonderful items together for you. You're just a few clicks away from the Perfect Evening. ❤️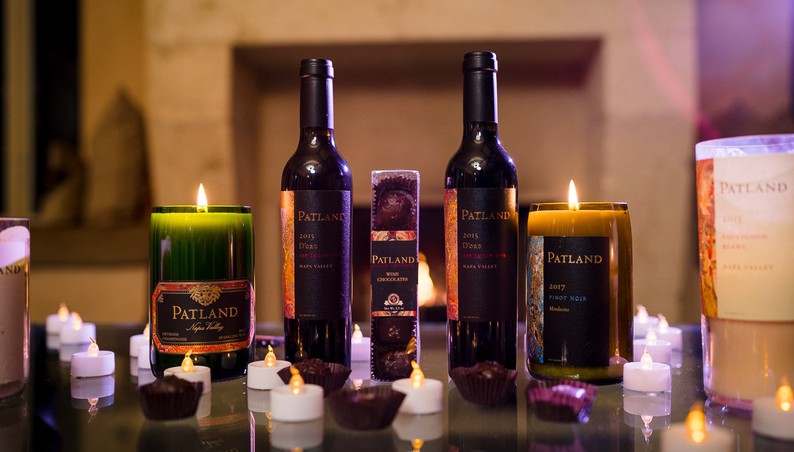 Comments
Commenting has been turned off.