March 13, 2016 | Michael Patland
Making a Splash at Premiere Napa Valley
As many of you read in our newsletter, Patland Estate Vineyards returned to Premiere Napa Valley this year. We aimed to make a big splash, and it sure looks like we did! Patland was poured at three different preview events, and then, finally, at the main event itself. We got some great exposure, a ton of compliments on the wine, and best of all, we helped Napa Valley Vintners raise FIVE MILLION DOLLARS to benefit the Napa Valley.
On February 18th, Patland Estate Vineyards participated in NG: Next Generation in Wine's annual trade tasting. Hosted at Farmstead Restaurant in St. Helena, this event was a huge success! The following morning, Patland went on to pour at a private trade event hosted by PEJU Province Winery. Pouring alongside some wonderful vintners, like Lisa from PEJU and Eddy from Amizetta, this event was a lot of fun! Just hours later, the Patland team was back at the estate to partner with Buoncristiani Family Winery for a very special preview party. Nearly the entire wine lineup from both wineries was featured, and it was a pleasure to have winemaker—for both wineries—Jay Buoncristiani present to talk about his wonderful work.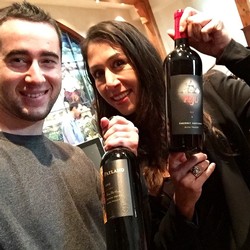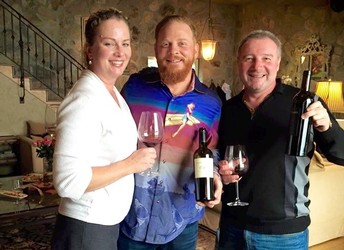 Following a fun couple days, it was time for the main event! Bright and early, Michael and Henry Patland drove up to the Culinary Institute of America to showcase an extremely limited and unique wine. Hear Jay tell you a little about it in the video above.
In 2015, deer made their way onto the Patland Estate. Having only a few acres planted, it wasn't difficult for those deer to fill up on almost ALL of our fruit! There was so little left over, in fact, that Michael and Jay were able to hand de-stem all of it—not a common practice anymore. All that Malbec, and we were able to fill up about a tenth of a barrel! With so little fruit, Michael decided to have a little fun. He called his girlfriend over, and asked her to crush the fruit…with her feet! Her very own I Love Lucy grape stomp.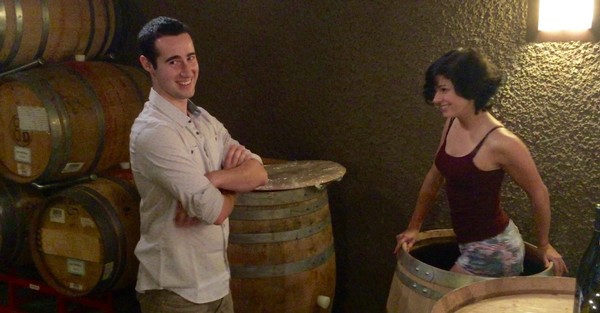 The remainder of that barrel was filled with Malbec from Stagecoach Vineyard. That Malbec was later blended with a little bit of Cabernet Sauvignon to create a delicious 2015 bottle sample. That sample was then poured at Premiere Napa Valley. Out of 200 wineries, this was one of four Malbecs poured and possibly the only 2015 wine on the floor! Trust me when I say, it made an impression!
Comments
James

@ May 14, 2016 at 3:15 PM

Interesting stuff.. Thanks for sharing..

Commenting has been turned off.