The Patland Blog

We have been on this wonderful winemaking journey since 2007, and it has been nothing short of an exhilarating adventure. None of it would be possible without our loyal club members and for that, we think they deserve a little time in the Patland spotlight.
They Know How to Have a Great Time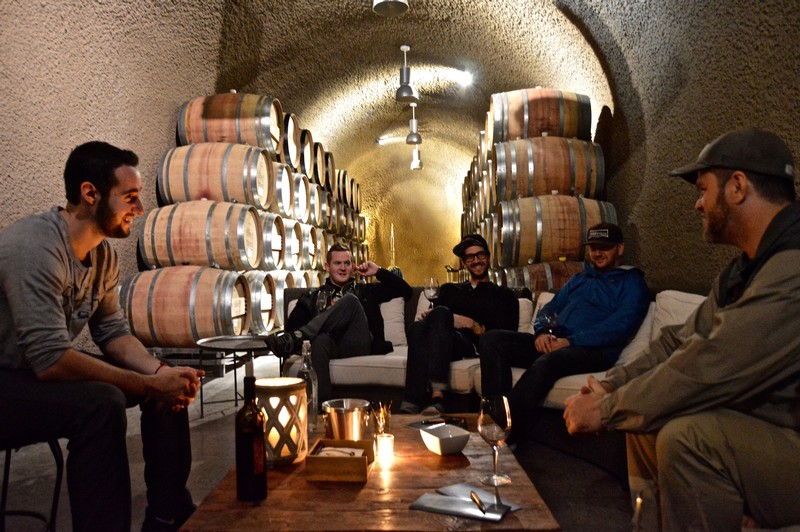 Wine and life are meant to be shared, and that's exactly what we intended for when we first founded Patland Estate Vineyards. There are many ways that our members share the love of life and wine in the same way we do. Whether it be our release parties, wine cruises, complimentary tastings, and so much more, our members have proven they don't mess around when it comes to having fun. We have made so many great memories over the years, and we cherish each and every one of them as we look forward to what's ahead.
They Appreciate the Finer Things in Life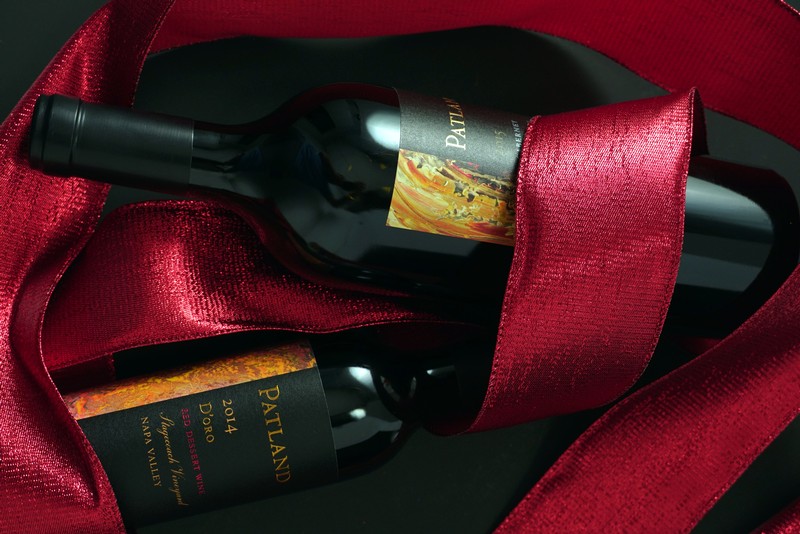 For some, this phrase refers to items of luxury and elegance while others prefer to consider the finer things as objects or moments we take for granted. For us, it's both, and we know our members feel the same way. Through our handcrafted wine and cigars and our love of travel and fine dining, we strive to live an unforgettable life. We love that our members have chosen to experience this amazing journey alongside us. More specifically, their support and appreciation for our wines reassure us that we must never waver in our commitment to crafting the highest quality wine possible. We know they would accept nothing less, and neither would we!
They're Like Family to Us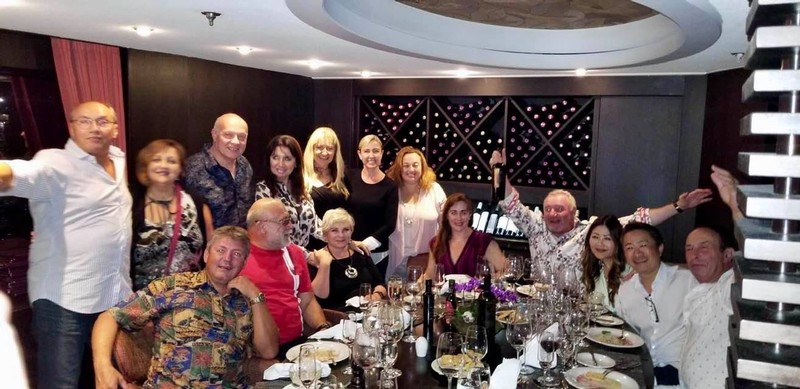 As a family-run winery, we are directly affected by the loyalty, support, and appreciation that our club members give to us year after year. It helps us continue our passionate endeavors in the wine industry and allows us to keep this winemaking dream a reality. How could they not feel like family! We can't thank our club members enough for believing in our mission to share our complex, Napa Valley wines with the world, and we feel lucky to have them as part of the Patland Estate Vineyard Family.
If you're interested in learning more about our Wine Club benefits and joining the Patland Estate family, click here!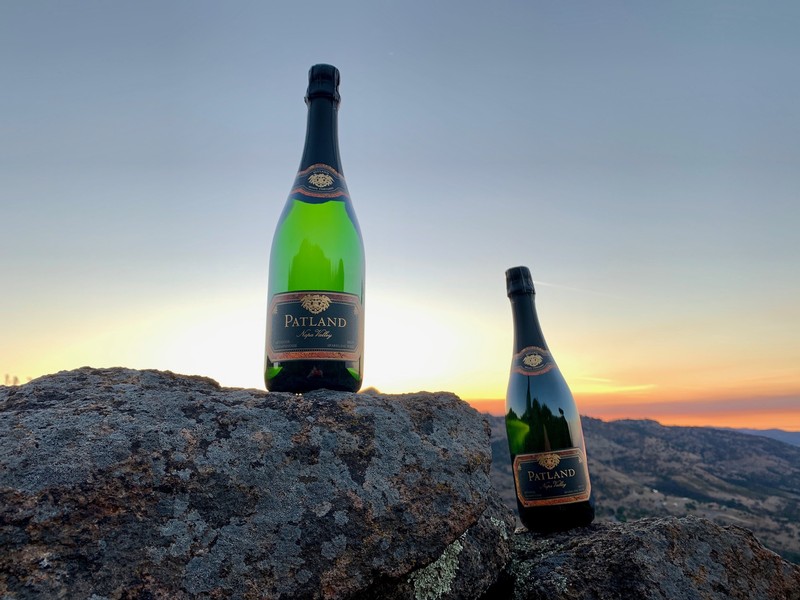 Pop… fizz… pour. Ahhh, the familiar sounds of the holiday season that fill the Patland family home this time of year. There's just something inherently celebratory about sparkling wine, whether it be the act of popping open a bottle and watching the bubbles overflow or the fizzing sensation in our mouths after each sip, it's simply made for the most wonderful time of the year. If your holiday gatherings will also be filled with sparkling wine, impress family and friends with these three fun facts about this bubbly phenomenon. This way, you won't have to try out that fancy knife trick that never goes as planned.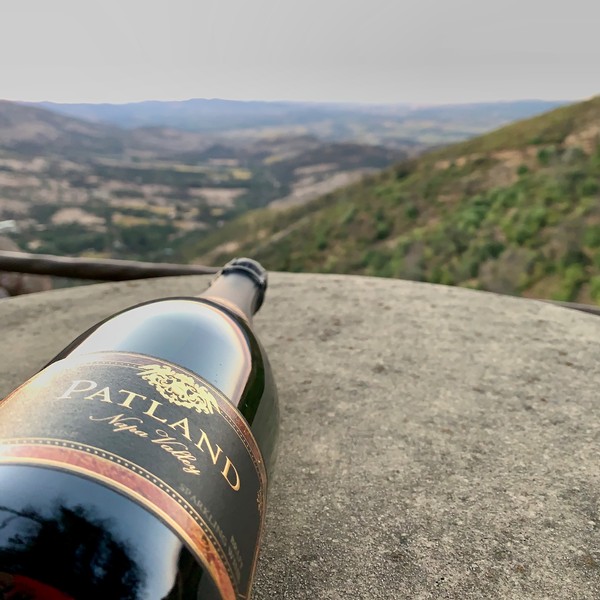 1. A Wonderful Accident
There are many myths surrounding the creation and discovery of this lavish style of wine. Perhaps one of the most well-known of them all is that of the French Benedictine Monk, Dom Pérignon. Sometime in the 1600s, he was making white wine when one series of bottling occurred earlier than usual. He thought the yeast finished converting the sugars to alcohol, but it turns out, low winter temperatures caused the yeasts to go from active to dormant. When warmer springtime temperatures awakened the yeast, they consumed the remaining sugars leaving carbon dioxide in the wake of their hungry stupor. The carbon dioxide was unable to escape the bottle, so the wine eventually absorbed it. When Pérignon came back to check on the wine, he found many corks on the ground that had popped from the bottles. His curiosity led him to try the wine. It is then that he spoke his famous sentence, "Come, I am drinking stars."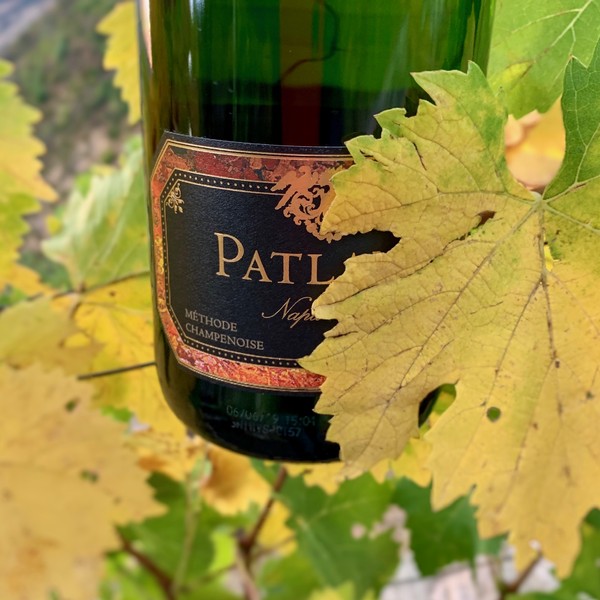 2. Not One, But Six
Over the years, the method to make sparkling wine has grown from a single accidental method to six. This is largely due to accessibility and modern-day technology. It also just so happens to be the most technical of all wines in the world because it requires two fermentations. The six major methods by which sparkling wines are produced are:
Traditional Method - This is the most appreciated method for sparkling wine production in terms of quality, and at the same time it is also the most costly in terms of production. The most important facet of the traditional method is that the transformation from a still to a sparkling wine occurs entirely inside the bottle.
Tank Method - The tank method came about during the early 20th-century industrial advancements and is the primary process used for Prosecco and Lambrusco wines. The major difference between the tank method and the traditional method is the removal of the individual bottle as the vessel used to turn a still wine into a sparkling one.
Transfer Method - This method is identical to the traditional method except that wines need not be riddled and disgorged in the same manner. Instead, the bottles are emptied into a pressurized tank and sent through pressurized filters to remove the dead yeast bits. Then, the wines are bottled using pressurized fillers.
Ancestral Method - Similar to its accidental origin, this method of sparkling wine production uses icy temperatures (and filtration) to pause the fermentation mid-way for a period of months and then wines are bottled and the fermentation finishes, trapping the CO2 in the bottle.
Continuous Method - The Russians may have it with the strangest sparkling wine production method yet! The process gets the name from a continual addition of yeast into pressurized tanks, thereby making it possible to increase the total pressure to 5 atmospheres (or as much as most Champagne).
Carbonation - The carbonation method simply takes a still wine and carbonates in a pressurized tank. While it's possible that this method has benefits, at the moment the only carbonated wines are lower quality bulk wines.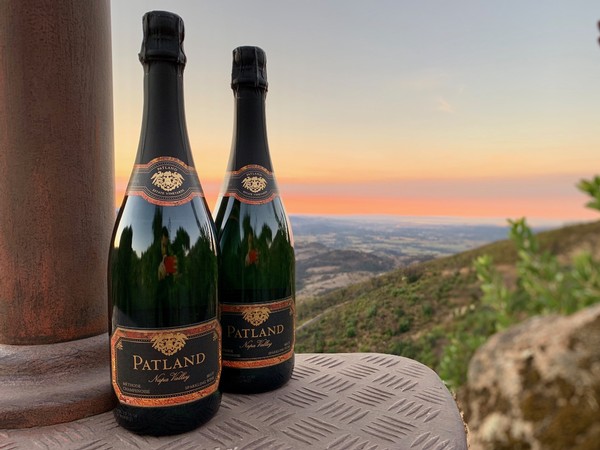 3. Ditch the Flute
You read that right! Although it's almost impossible to think about sparkling wine without its famous flute counterpart, it's simply not the best way to enjoy your bubbly. In order to fully enjoy the aromas of each sparkling wine, it's best to drink it from your typical red wine glass with a wide bowl. This allows you to fit your nose in deep enough to properly smell the wine. However, the modern-day flute was created to help trap the carbonation and make it last a bit longer. Ultimately, it comes down to personal preference and what matters most to you in your sparkling wine experience. If you simply can't say no to the regality of a flute filled with bubbles, then don't!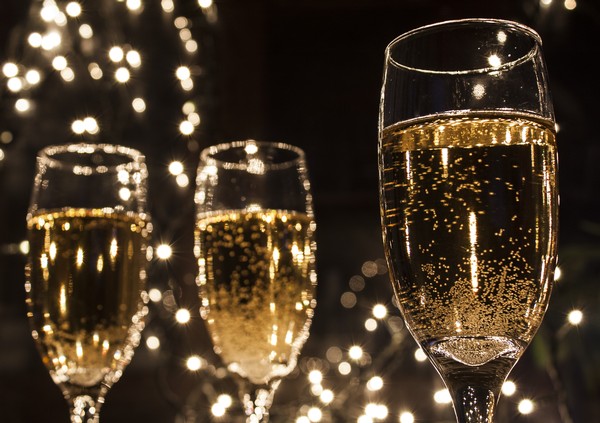 You're probably ready to bring out your bubbly side right about now, so head over to our wine shop and grab yourself a bottle, or six, of our Patland sparkling wine and join us in toasting the coming new year!
Bonus: Now through the rest of the year, purchase six bottles or more of our sparkling wine and we'll gift you one of our unique Patland wine candles. Supplies are limited, so don't wait too long!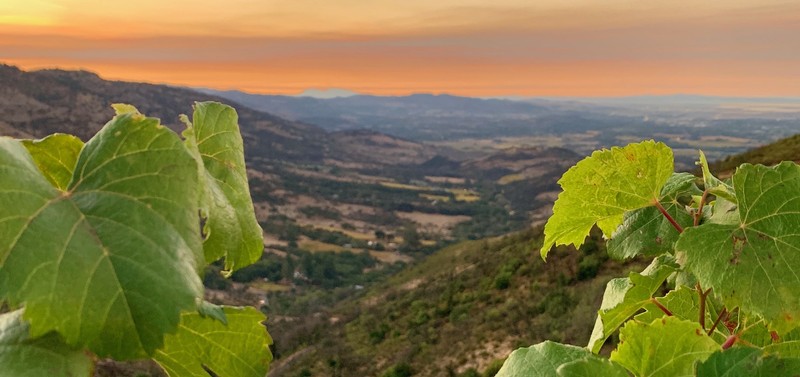 We absolutely love the Fall season. It's just an undeniably beautiful time of year. The leaves on the grapevines adopt beautiful orange and red colors, and soon the wind picks them off and casts them about decorating everything underfoot.
At the same time, the weather gets a bit cooler. Suddenly you have the perfect excuse to dig out your favorite sweater and cozy up on the couch.
Maybe the best part, though, is the theme of giving that seeps into your every day. Communities remember each other and band together to help those in need. They gather food, donate time and raise money in the hopes of lifting up those that have stumbled or been displaced.
Give Thanks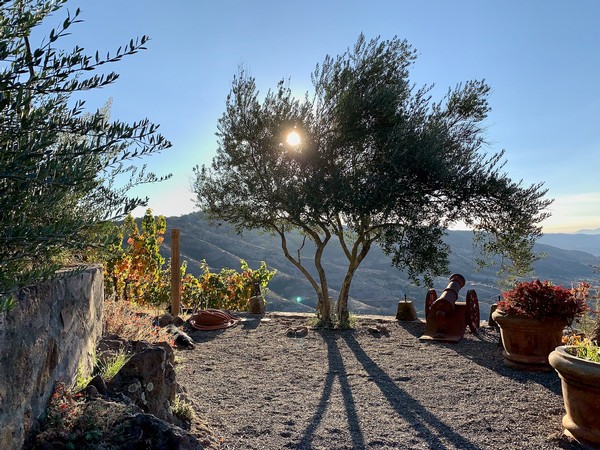 In 2017, we were those people. Our family winery had been ravaged by the Atlas Fires, and since we were living at the vineyard estate, we lost our home. As the years go by, the trauma of it fades and we're left remembering the silver linings. Among the brightest of those linings was that theme of giving. Our community, friends, and family all came together in the most selfless ways to help us. Restaurants downtown fed us free of charge. Local church groups bought and donated everything from toilet paper to new pillows. Friends opened their homes for us to sleep in. Nearby wineries offered for us to host our guests on their properties. It was kindness like we had never experienced before.
Giving Back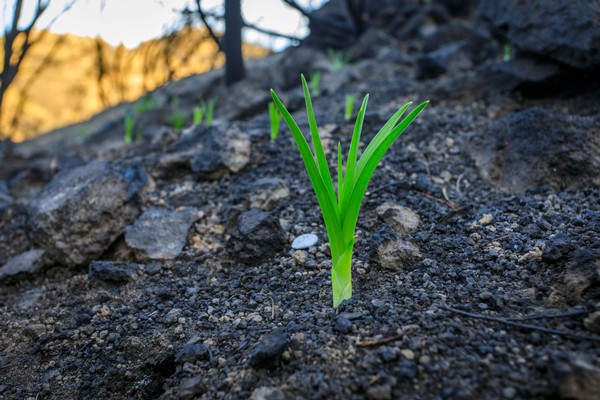 As we write this now, there's a faint hint of smoke in the air. It's been a persistent reminder this week that there are others now facing what we went through just a few years ago and we want to support our community just as they supported us. We are grateful that Napa Valley was largely spared this season, but our friends in Sonoma were not so lucky.
Throughout the month of November, Patland Estate Vineyards will be donating 15% of all online sales to United Way's Kincade Fire Emergency Relief & Recovery Fund. Please join us in supporting our community and promoting the welfare of California wine country.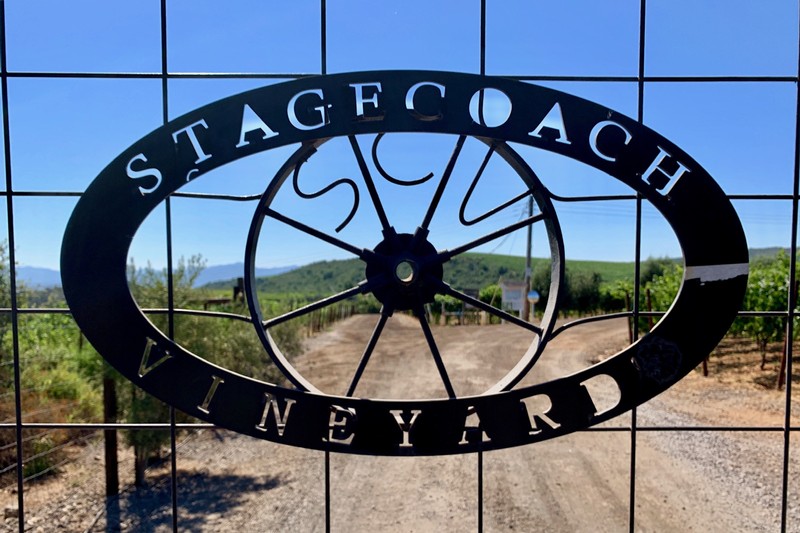 When we started out on this wine-filled journey, we made it our top priority to produce wine of the highest possible quality. Indeed, it has always been our intention to create wines that exemplify the rich, beautiful, and harmonious terroir of the Napa Valley. The fruit from the world-renowned Stagecoach Vineyards continues to meet these expectations, and the bottled result speaks volumes to the exceptional quality of the fruit grown from this "extreme terroir." Year after year, we look for the best fruit to source for our handcrafted wines, and it seems that we can never say no to the unparalleled quality that is Stagecoach Vineyard fruit. Want to know what makes this vineyard so special? Rather than tell you, we'll show you. After all, a picture is worth a thousand words!


Although we can show and tell you about Stagecoach Vineyard all day long, the only way to truly grasp the many facets of the terroir is through the wines that the fruit produces. Our current wine portfolio offers eight wines made from its fruit:
- 2016 Select Barrel Reserve Malbec
- 2016 Select Barrel Reserve Cabernet Sauvignon
So, whether you've already fallen in love with these handcrafted wines or you are now eager to give them a try, we encourage you to head over to our online Wine Shop to stock up on our highly sought after Stagecoach Vineyard wines.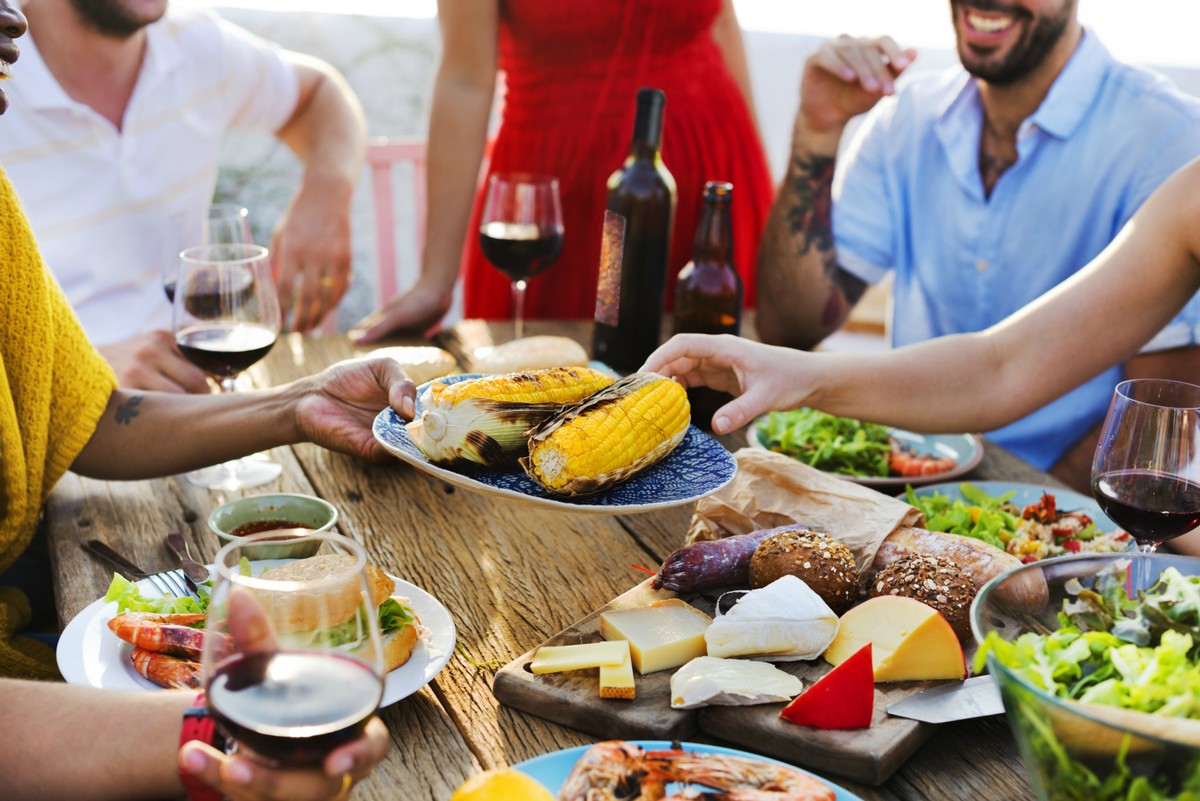 Labor Day is right around the corner, and we know you're dreaming about the delicious barbecue that you'll soon be enjoying with family and friends for that end-of-summer hurrah. Let's just say, we're right there with you! Since we're in the business of wine, we're also dreaming about the perfect red wine to pair with those dishes. So, If you're planning on passing up the cold beer and you've had your share of summer whites and Rosés, this read is just for you. Below is a list of our top three favorite Patland red wine and barbecue food pairings.
Pro-Tip - Don't read if you're hungry!
2016 Patland Syrah Paired with Swiss Mushroom Burgers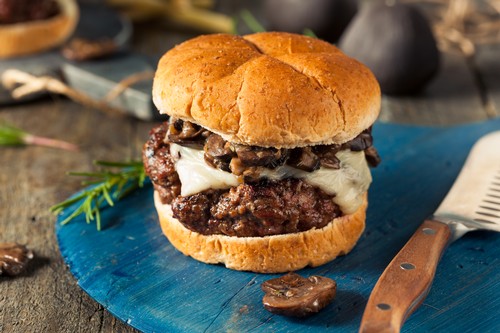 We're starting with an All-American barbecue classic, because who doesn't love a good burger recipe? Especially when it's prepared just right and with ingredients that perfectly complement our 2016 Syrah. This vintage bursts with umami flavors. Do you know what else is full of umami flavors? Mushrooms! The grilled mushroom and onion toppings on this burger recipe balance out the flavors in the wine, ultimately creating a fruitier flavor. Another reason why this pairing is so delightful - the fat content from the meat makes high-tannin wines, like our Syrah, taste smoother. Maybe high fat isn't so scary after all, in moderation of course. The same can be said for red wine, but who's keeping track?
2016 Patland "Select Barrel Reserve" Malbec Paired with Grilled Steak Kebabs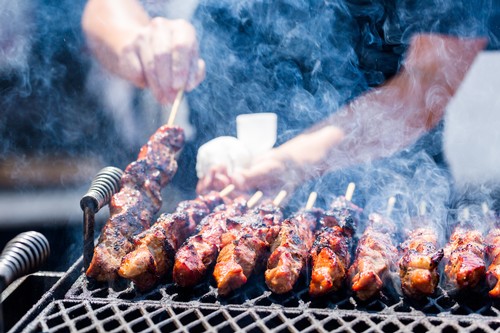 If a burger doesn't fit the style of your Labor Day party and you're looking for "finger food" dishes, this pairing is for you. We love kebabs for their versatility and appeal to a larger group of people. Vegetarians and meat-lovers alike can enjoy grilled kebabs, depending on the additions, from onions to zucchini to pineapple and more. In the case of our 2016 "Select Barrel Reserve" Malbec, we're going with a more meaty approach. Grilled steak (especially skirt, flank, and sirloin cuts) and Malbec were destined for each other from the start. Malbec has softer tannins compared to some of its red counterparts, which means it goes well with these leaner cuts of meat. Add some colorful bell peppers and red onion and you've got yourself a summer barbeque crowd-pleaser.
2017 Patland Pinot Noir Paired with Grilled Chicken Salad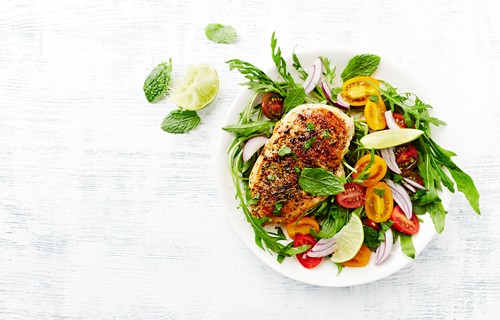 If you're looking for something a little lighter and brighter than what we've mentioned above, take note! Typically chilled white wines, such as Chardonnay, pair well with chicken dishes. But, we've found that our 2017 Burgundian style Pinot Noir with aromas of earth and black pepper matches well with the smoky flavors that come from a chicken breast that's been grilled on a barbecue. The beauty of this pairing is that you can barbecue the chicken the night before, chill it overnight, then add it to a salad full of colorful veggies. It's an easy recipe that will leave you with plenty of time to enjoy that well-deserved get together with family and friends.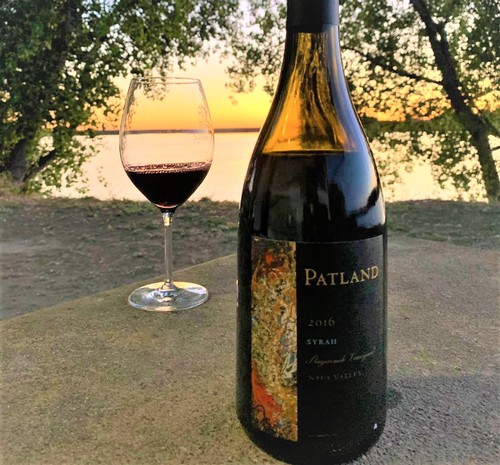 Can't wait for Labor Day to try these pairings out for yourself? Don't! Sure, they'll be perfect for the upcoming three-day weekend, but tonight works, too. Cheers and happy grilling!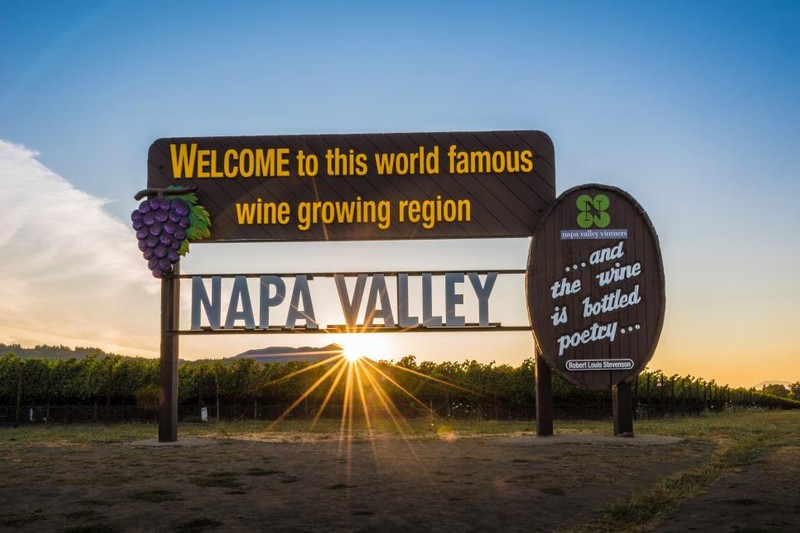 ©Bob McClenahan
Ah yes, the Napa Valley... Rolling vineyards sprawled out across the valley floor and world-class wineries scattered from Calistoga to Los Carneros. The valley is home to some of the best wines in the world, inspiring people from all over to come, savor and explore this beautiful region. With so many great things to do and see though, planning your trip to wine country can be a little overwhelming. So we took care of some of the planning for you! Here is what we consider to be the perfect day spent in Napa Valley.
Morning Glory at the Archer Hotel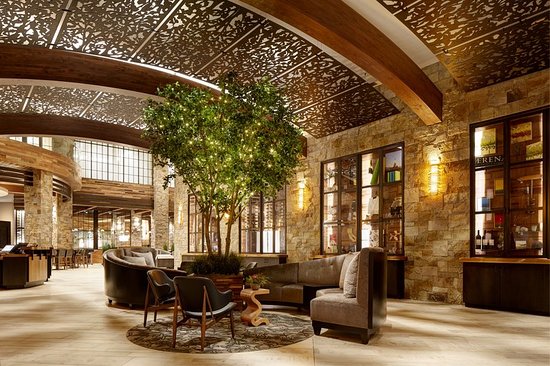 © Leonardo
First of all, you're going to want to sleep in a bit. After all, you're on vacation! What better place to snuggle up and outwait the sunrise than the Archer Hotel? Located right in the heart of Downtown Napa, the Archer is the crown jewel of First Street. With every amenity in the book, this is the perfect place to get pampered. Spend some quality time at the spa, lounge by the water deck, or have a cocktail at the Sky & Vine Rooftop Bar. This is the ideal place to start your wine country adventure.
Bonus: It just so happens that we are an official partner of the Archer Hotel, which means that Patland Club Members receive discounted rates! If you need to pause right now to set up your reservation, we totally understand.
Fuel up at ABC Bakery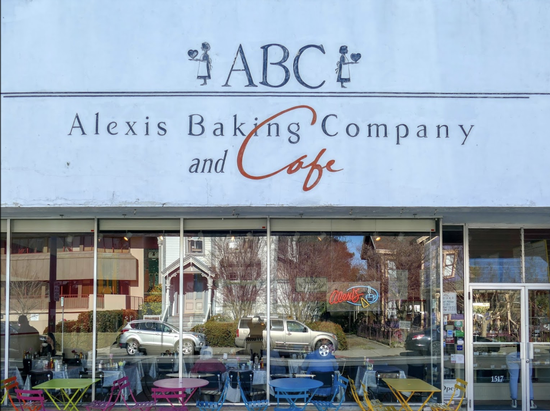 Everyone knows that breakfast is the most important meal of the day, and that's especially true when you're about to spend your afternoon out wine tasting. The good news is that you're within walking distance of an incredible, local's favorite breakfast spot. ABC Bakery is home to delicious pastries, dishes, and desserts of all kinds. One dish that they are particularly well-known for is their Lemon Ricotta Pancakes, but one of our favorite guilty pleasures is their German Chocolate Cupcake. Regardless of what you choose to fuel up on, there's a little something for everyone. We promise you won't be disappointed, and you'll be ready to hit the ground running straight to The Caves at Soda Canyon.
Afternoon Delight at The Caves at Soda Canyon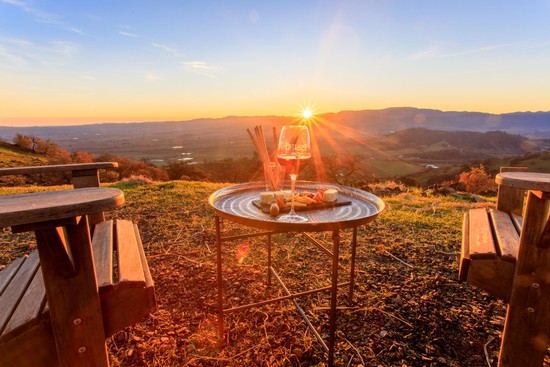 After a relaxing Napa Valley morning, head over to The Caves at Soda Canyon and taste some wine with us! Your visit will be filled with exciting twists and turns—and we don't mean the metaphorical kind. Quite literally, you'll be guided through 18,000 square feet of underground wine cave, all whilst tasting through our luxurious portfolio of Patland Estate Vineyards wines. You'll learn all about our family's journey and come to understand just what makes our wines so unique!
Of course, we won't keep you in the cave the whole time! Just a short ride up and around the caves unveils one of the most breathtaking views Napa Valley has to offer. It's the perfect spot for an aspiring wino to get oriented with Napa's layout, and it makes for a pretty darn good photo-op too. If you thought it was hard getting out of bed at the Archer, just try walking away from this view with a glass of wine in hand. Yeah, it's going to be hard, but that just means you'll have to come back!
Evening Stroll in the Oxbow Public Market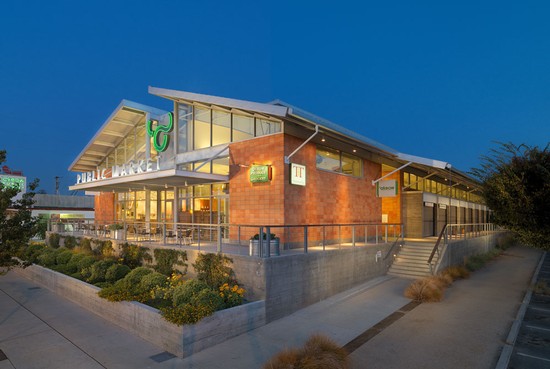 Photo from donapa.com
After a full afternoon of wine tasting, you may want to head back to your room for a quick power nap! Once you've recharged, we recommend that you head over to the Oxbow District and take a stroll through the Oxbow Public Market. It is a wonderful community gathering place where you will find a scenic outdoor deck with seating along the Napa River, a diverse mixture of local food vendors, artisan cafes and an organic produce outlet for local farms. With so many amazing shops, you never know what will catch your eye. The buzz and lively nature of the market will be the perfect energy boost to get you ready for your delicious steak dinner ahead.
Nighttime Indulgence at Cordeiro's Steakhouse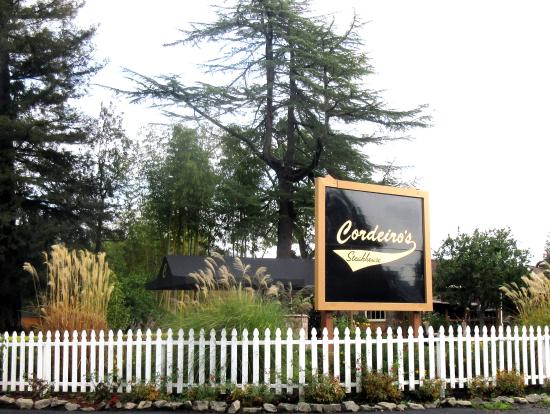 Photo from tripadvisor.com
Although there are several steakhouses to choose from in Downtown Napa, going the extra distance for this one is well worth it. Cordeiro's Steakhouse is a restaurant rooted in tradition. It boasts of class and romance, and they insist on using only the highest quality of ingredients. This is evident in every dish they offer, and obvious from the moment you take that first bite. It's one of our favorite restaurants in the valley, and it's where we like to go to pop the cork on life's special moments. We can't think of a better place to wrap up your perfect day in wine country!
Bonus: Just in case you're already missing the taste of Patland wine, they carry our now very limited 2009 Cabernet Sauvignon. Whether you order a ribeye or a filet mignon, this wine will make your meal!
That's a Wrap!
Now that we've relieved the pressure of planning out your day in wine country, you have nothing left to do but book your trip and mark your calendar. To schedule a visit with us, please call 888.539.4717 ext. 1 or email reservations@patlandvineyards.com. We look forward to seeing you soon! Cheers!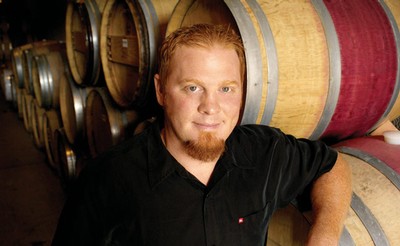 Jay Buoncristiani is one of the great talents in the winemaking world. We have been extremely fortunate to collaborate with him and watch him thrive as he develops a wine portfolio that truly speaks for itself. We also know that there is more to Jay beyond fantastic wine, and we feel compelled to share his story. Read below for an exclusive interview with our very own winemaker, the talented Jay Buoncristiani.
How did you get started in the wine business?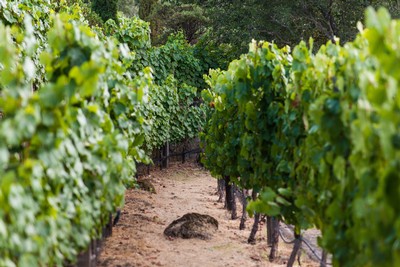 I was born with wine in my blood. From the day I could walk, I was out in the vineyards with my brothers helping our dad with his intense home winemaking endeavor. I also grew up in Napa, so the aromas of fermentation in the fall and the smell of fresh-cut canes during pruning season are deeply embedded in my childhood memories. These memories were all formed from having that hands-on experience with my father and brothers. The winegrowing and winemaking cycle was a normal part of my everyday life, so it felt like a natural progression to return to Napa after earning a degree in Combined Sciences at Santa Clara University. I started out at The Hess Collection Winery in 1996 where I fell in love with wine and rekindled my appreciation for the Napa Valley. Within only a few years in the business, I co-founded the Buoncristiani Family Winery in 1999 and planted and managed vineyard blocks. Both the early success of the family label and an accelerated move through the ranks at Hess, from Enologist to Winemaker, solidified my career as a winemaker. The inherent fusion of art and science in winemaking has helped grow my passion for the industry and the beautiful process of winemaking itself. In 2005, I also started to consult as a winemaker to help other families produce successful wines. Fortunately for me, I met the Patlands in 2007 and we have been making wine together ever since!
What is one of your favorite varietals to work with and why?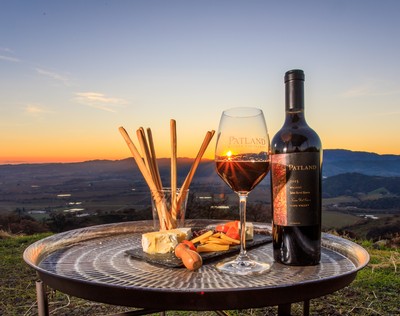 I enjoy working with many varietals, so it's hard to pin down a favorite. However, if I have to choose one right now, I'd say Malbec is among the faves. My first hands-on experience with Napa Malbec dates back to vintage 1999. Once I learned of the blending potential and stand-alone nature of this variety, I knew that this varietal had great potential, specifically in the Napa Valley. When allowed to hang to ultra ripeness, this varietal yields amazing wines full of depth, color, concentration and what I call 'yum factor.' Malbec can be made into a stand-alone wine of amazing quality, and I've been doing it this way since 2005, under my Buoncristiani label and the Patland label. My favorite attribute of Malbec is its blending versatility—I always utilize the Malbecs I make from vintage to vintage to blend into the Patland Cabernet Sauvignon and Proprietary Reds. It has become a paramount blending component every year with the Patland wines. In 2008, I prompted the grafting of Malbec for the steep terraces of the Patland Estate, and the wines we have been producing from these vines are tremendous!
In the world of wine, who do you most admire and why? Who has influenced you the most?
Oh wow, that's a tough question! There are so many people that I admire in the wine industry, and I remain quite humble to be fortunate enough to be a successful winemaker in this amazing industry. I'd have to say that I wouldn't even be a winemaker if it weren't for my Dad. His passion for home winemaking and his insight to have his four sons help out in the vineyard–and in the whole winemaking process–really laid the groundwork and foundation for the career path I ended up choosing. From the beginning of my career up until now, he has definitely been the most influential person. A couple more people come to mind though! I first learned the art of blending with Randle Johnson while I was at Hess. I was then lucky enough to work closely with Dave Guffy, who taught me patience for ripening the grapes, letting them hang, and then making full throttle yet balanced wines from those ultra-ripe grapes.
What's one of the hardest parts of winemaking?
Since the Science and Mathematics of Enology come relatively easy to me, I'd have to say that it was difficult for me to learn the patience that's required to allow the wines to develop over the course of a couple of years. At the beginning of my winemaking career, it was difficult to have to wait so long before I could have my hands on them and before they could be blended and bottled. Once I learned to have patience and trust in the technique that develops over many vintages, the hard part became easy breezy. Ultimately, winemaking has taught me the importance of patience!
What's the most challenging part of the harvest season?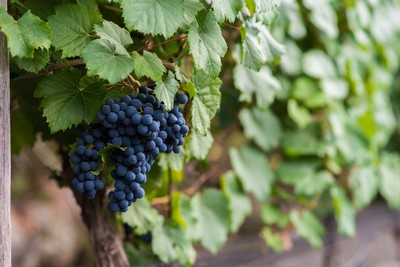 After 23 harvests in Napa Valley, the harvest season or "crush" has become second nature to me. At this point, harvest is just a part of me and a given part of my annual cycle, so maybe the better question is what is the most stressful part of the harvest season? It turns out that one of the most stressful parts of the harvest is also one of the most rewarding, and that is deciding exactly when the optimum time to pick is. This never comes easy, and is always compounded with many factors thrown my way like mother nature curve balls, growers chomping at the bit, tank space, specific block variations that often lead to multiple harvests of each individual block, picking just the south side of the row or the upper portion of a hillside block, and so on. These decisions become a combination of art, science, experience, and sometimes a touch of luck with late season weather predictions. The harvest timing decisions are so important to the final quality of the wine, so making these decisions can be quite stressful. Ultimately though, as stressful as these decisions may be, the resulting wines are always so rewarding and supportive of the decisions made.
Do you have a favorite Patland wine and vintage that you've made?
I love them all! This is like asking a parent who their favorite child is. It's not a fair question, nor is there a reasonable answer unless you only have one child. I'm so thrilled with all of the wines and vintages, so it's probably better to let the Patlands and the consumers decide this one for themselves. However, the 2007 vintage is our very first vintage so it is naturally quite special to me. It's also the inaugural release and continues to improve with age. More than 10 years later, it tastes amazing, and I'm stoked to continue to taste this wine into the next 20 years. Special note: we just celebrated the Patland 10th Anniversary bottling with the 2017 wines and celebrated this milestone with special labeling of the red wines from the vintage. As a final note, the 2010 vintage is near and dear to me for all projects because it is the year that my son, John Thor, was born!
What is the most rewarding thing about your job?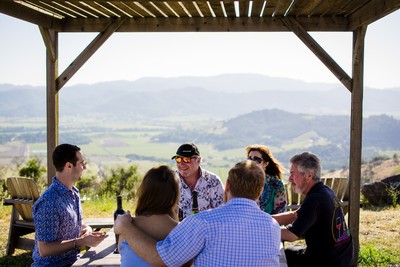 When opening up both new and old vintages of wine, it is so rewarding to share smiles and gratitude over a glass with the Patlands, friends, colleagues, and loyal customers. It's such a pleasure to witness how our collaboration can enhance life and bring so much enjoyment to others. It's also incredibly rewarding to work with families, the winery community, the vineyards workers, and the hospitality team. Being able to enjoy the fruits of your labor, derived from the fusion of art and science, all in the form of wine, I mean, c'mon! Can it get any better than pulling some corks and drinking wine that we made together? I don't think so!
Just for fun... What's your spirit animal?
It's definitely the Lion because I'm a Leo.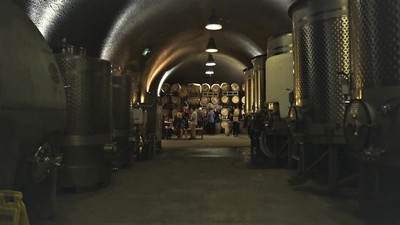 If you are interested in learning more about Patland Estate Vineyards, visit us for our wine tasting experience at The Caves at Soda Canyon. You'll be able to taste the fruits of Jay's labor and fully understand why we feel so fortunate to be able to collaborate with him to create our portfolio of luxurious wines.

As an avid car enthusiast and collector, our founder Henry Patland has been a longtime member of the Ferrari Owner's Group (FOG). Every year the organization puts on a rally which involves a gala and auction. All the money that is raised at these events goes directly to benefiting Make-A-Wish Foundation. This year, Henry and Olga donated a Jeroboam of 2013 "Select Barrel Reserve" Cabernet Sauvignon that was inscribed by their son Michael. The inscription tells the story of the family's experience during the 2017 North Bay Fires. It also so happens that this bottle is one of the few that survived that fire, nestled away safely in the back of the cave at the Patland estate. Here is a brief look at Henry Patland speaking about this unique bottle at the event.


As many of you know, devastating fires continue to sweep their way through our precious wine country. The experience has been absolutely surreal. Countless times now I've heard people liken this tragedy to living in a nightmare, constantly praying that someone will come and wake them up. Unfortunately, we can't know when that will be. With fierce winds and low humidity spurring it on, this fire has grown into one of California's worst natural disasters in recent history.
Selfless firefighters, brave police officers, and caring volunteers are working tirelessly through the days and nights to help those who have been displaced and lost everything. I encourage all of you to do your part in the matter of immediate relief, but I'm writing this for two separate reasons. Too much gossip and fake news has been circulated in the midst of all this—which is no surprise given the challenges in communication people are currently facing. So I will document the Patland family's experience from start to finish. Straight from the horses mouth.
On Sunday, October 8th, Natalie and I were returning to Napa from a friend's housewarming party in Sunnyvale. We arrived at the gate to our home on Soda Canyon Road, and just before heading through, Natalie said, "You know, before we move next weekend, I want to drive to the end of Soda Canyon Road just once. I want to see the rest of it." I turned the car around and we set off into the hills. We were shocked by all the beauty and green foliage that had neighbored us for so long. We never really took the time to go and see it.
As fate would have it, that night everything would change. Natalie was working her shift at Palisades Saloon, and I had joined my parents for dinner at Eiko's. Just after ten o'clock, we were returning home when we saw a glowing light atop the mountains to the East. The entire ridge that paralleled Silverado Trail was ablaze. Quickly we realized how close that fire was to the Patland Estate, and we rushed to make it back. Not thinking clearly, and hoping for just enough time to salvage something! A third of the way up Soda Canyon, a tree had fallen across the road and there was no way of getting around. We had no choice but to turn back. My dad pulled over in the nearest parking lot, and we watched. In all our shock and the chaos that was breaking out around us, there was nothing more we could think to do but watch.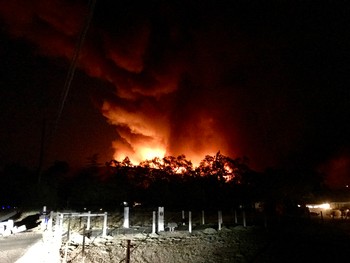 Minutes later, it occurred to me to call our neighbor and notify him of what was happening. There was no warning of the fire, so there was little time for him to evacuate. When he finally did escape safely, he shared with us a video of the flaming tunnel through which he had to drive. We are so grateful he was able to make it out alright, and that we were already safely on the sidelines. Again, our hearts go out to those that were less fortunate.
Next, my dad pulled up the security feed from the estate on his iPhone. It was like a horror movie—terrifying, but unyielding of your attention. We watched the flames climb up the driveway. We then saw them envelop the grape vines and foliage that adorned the front of the estate. Soon enough, the camera feed gave out, and that was it.
My parents returned to their home in Los Gatos to recoup. Natalie and I drove to her parent's farm--Impossible Acres--in Davis and spent the night there. Several days ensued of stress, exhaustion, and confusion. Without knowing for absolute certain, we were fairly sure that everything had been lost. One thing after another would remind us of the things we used to own. For Natalie, the worst part was not knowing. We were stuck in limbo unable to even think about the next steps we needed to take because we simply didn't know what was left. I refused to return to Napa for several days because of the hazardous air conditions, and the constant news of growing fire threats.
On Wednesday, Natalie and I finally returned to Napa and met with police officers at the Knob Hill blockade. They told us that they had stopped taking residents past the road blocks two hours ago, because they needed all available personnel to help evacuate Calistoga. We left Napa again to spend the night with friends in Sacramento, and returned early in the morning to see if they were conducting police escorts once again.
We left our backpacks and respirators in the car, thinking we would first go and ask for a status report. However, we got lucky and an officer was available to take us back to Soda Canyon just as we stepped up. There was no way we were going to risk this chance, so we got in the police car and left.
As we drove through Soda Canyon, we were shocked by the level of destruction. Nothing to see out the window but chimneys and smoldering car husks. Downed power lines and smoking tree trunks littered the road. Every few miles a team of firefighters was working to clear and make safe a new area. The drive to our home had never felt so long. It had never looked so different.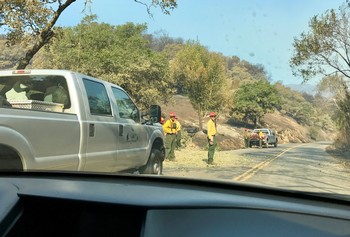 Once we arrived at our gate, we saw that our bridge had also been burned. Only it's metal skeleton remained, and no car was going to cross it. We pleaded for the officer to let us hike up to the estate. She kindly agreed to escort us up, although she had no idea of the trek she had just signed up for. We walked for about a mile, trying our best not to breathe too deeply. The smoke was thick, and all around us was scorched dirt and melted street reflectors. Finally, we made the turn and could look up to see Terra Del Cuore—the Patland Estate. For a second, we thought it had survived, and then we realized that we were seeing blue sky through the windows of the upper floor.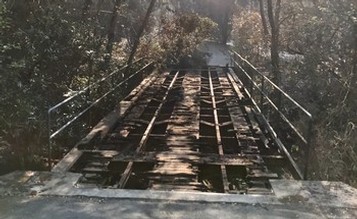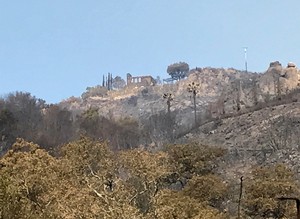 As we continued, we saw our neighbor's home had been reduced to ash, and we could only hope to find something better when we arrived at ours. We found our gate was left open, and power lines hung from it, strewn all across the gravel roadway. As we carefully stepped past, the first miracle was that my own and my mom's cars had survived! Parked on the gravel in the center of the property, they were covered in ash, but otherwise entirely untouched. When we looked left though, we saw that the Caretaker's House—where Natalie and I lived—was not as lucky. The three story building had collapsed on itself, taking with it three of my father's most treasured cars, his Ford GT, Ferrari 16M, and Ferrari Speciale.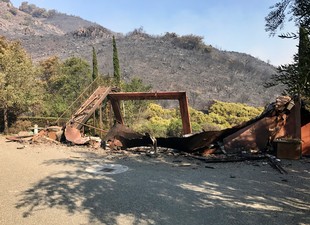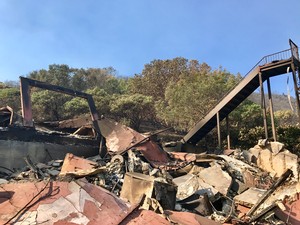 We had little time at the estate, since there were still many others waiting for their chance to return home. There was no time to mourn or to dig; we simply documented with our phone cameras and moved on. The second miracle was that the Guest House was entirely safe! It's almost as if it were inside a bubble the entire time. As we continued up though, we then discovered what was left of the Main House. The stone walls that made it's foundation still stood, but everything else was gone. The bedroom, garage, and even the floor of the second story had burned. The pool was black with dirt and ash, and the view we'd all come to love was now overtaken with plumes of black smoke.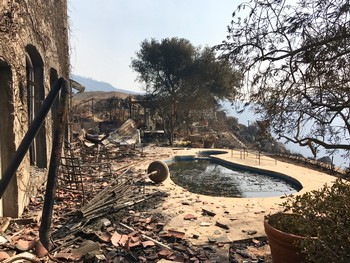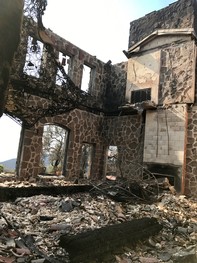 Finally, the third miracle was that the wine cellar and all its contents seemed to survive. No leaking bottles and no pushed out corks. Thank God for wine caves!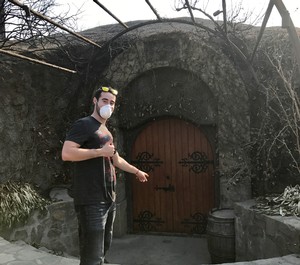 We profusely thanked our police escort, and returned to our car. A wave of relief overtook us. Finally knowing, and even finding a few things that survived was heartwarming. In times like these, all you can do is plan for the worst, and hope for the best.
So that is the first reason I'm writing. I wanted to clarify our story. The next question is: Where do we go from here? I've said this many times in the past week. Our story is only just beginning. We have many more chapters to write. We will rebuild, and we will come out better and stronger from it. We will link arms with our neighbors and do what we can to help those that were less fortunate than us. We hope you will help us.
This brings me to the second reason for writing this. I am overwhelmed by the love and support that has been offered to my family and my community. Everyone is asking how they can help, and I've been thinking a lot about that. The focus now is on immediate relief and safety—as it should be! But there will be long term repercussions of this tragedy, and that is where I feel all of you can help. The local economy of our wine country relies on tourism, the production and sale of wine. We are already tallying our losses, and for many the future is beginning to look grim. Wineries were burned down, and that means a lot of people without jobs. Tour services and drivers are seeing cancellations left and right. Future vintages have been compromised. There is so much destruction that is being left in the wake of these fires, but at the end of the day, our economy relies on you. Wineries of all sizes and the people they employ are all relying on you now. If you stop coming to Napa, stop hiring drivers, stop purchasing wine, then this is something many people may not recover from.
Just yesterday, after returning from the wreckage of our estate, Natalie and I went into Knob Hill to get some water. I ran into one of our favorite Tour Driver partners, and she was so happy to see that we were okay. Within minutes though, she was in tears. Her company had about three groups booked per day until the end of November, and all of them had cancelled. This women's livelihood is now in jeopardy.
So I'll ask you point blank, don't abandon the Napa Valley. We will recover faster than you think. Hire tour drivers. Book winery tours. Eat at your favorite restaurants. Buy your favorite wine. Together we'll get through this.